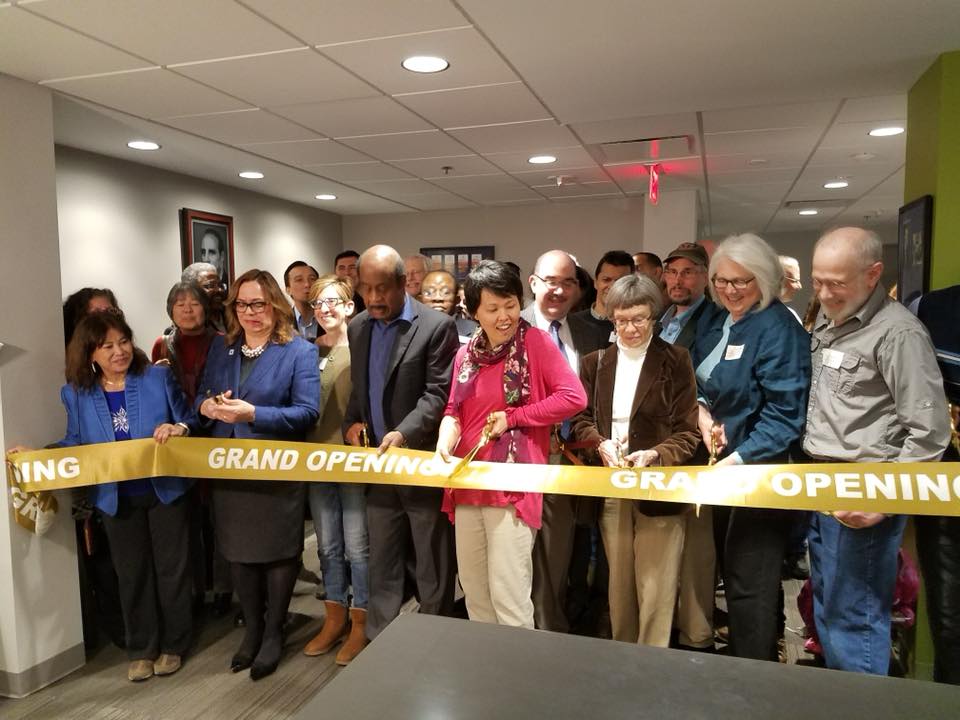 Gilchrist Immigrant Resource Center Opens New Facility in Wheaton
Montgomery County Executive Ike Leggett joined Montgomery County Council Vice President Nancy Navarro, Montgomery County Councilmembers Roger Berliner and George Leventhal, for a ribbon-cutting ceremony for the Gilchrist Immigrant Resource Center's new facility in Wheaton.
The Gilchrist Immigrant Resource Center is the county's welcome center for immigrants where they are connected with educational, economic, and civic resources.  It is named after Montgomery County's second elected County Executive Charles Gilchrist, who served from 1978 to 1986, according to a news release.
"For many of our newest residents, the Gilchrist Center is their first step on the road to prosperity," Leggett said. "Whether they have come to study, to be with family, or to flee repression or violence, the Gilchrist Center has provided a warm and welcoming environment for more than 16 years."
The Center has three other locations in Gaithersburg, Germantown and East County.  County immigrants are able to obtain information and referrals to programs and services offered by government agencies and community organizations;  strengthen their life skills through English and basic computer classes; and increase their knowledge to prepare for civic life and/or U.S. citizenship.
"Our classes and services, provided by dedicated volunteers and staff, offer clients a jumpstart so that they can contribute their skills and talents and become fully engaged contributors to life in Montgomery County," Kaori Hirakawa, director for the Gilchrist Immigrant Resource Center, said.
For more information about the center and its resources, click here.