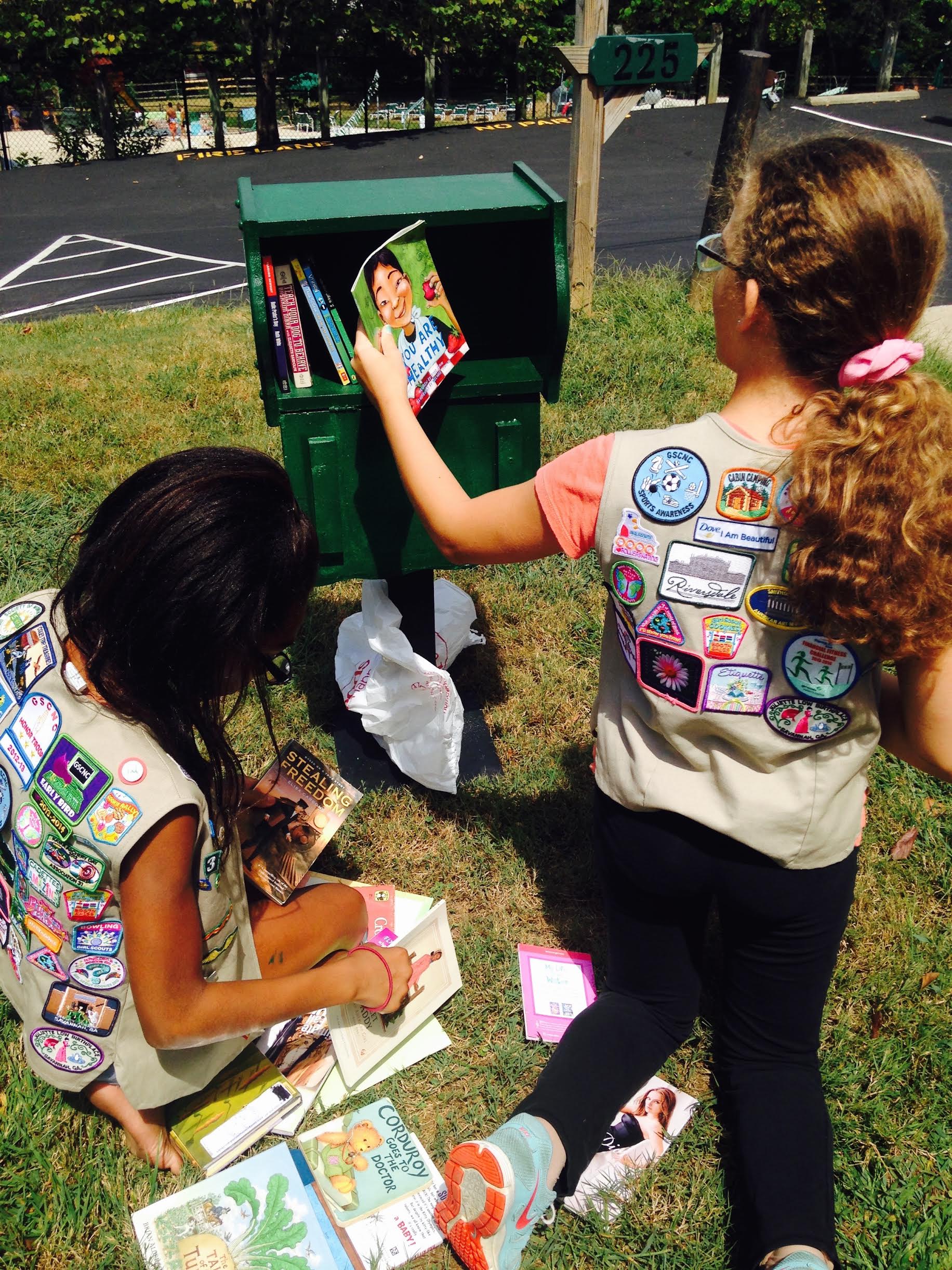 Girl Scouts Build a Mini Free Library! (PHOTOS)
For our Silver Award, Sally and I built a mini free library. A mini free library is a mailbox structure that houses books for the public to read. You can exchange one of your own books for one at the mini free library, or you can return the book you borrowed.
We built the library from recycled materials and decorated it. We also put donated books inside of the library. Finally, we put the finished project in front of the Robin Hood Swim Club. The library is accessible to the surrounding community of the pool and nearby elementary school, even when the pool is closed.
The mini free library makes it easy for children and adults to read without having to go all the way to the public library. Even kids can just walk over whenever they want. Overall, this Silver Award Project was challenging and it was a big hit in the Robin Hood community.
Contributors: Alysse and Sally
For more information about Girl Scouts, visit www.gscnc.org.