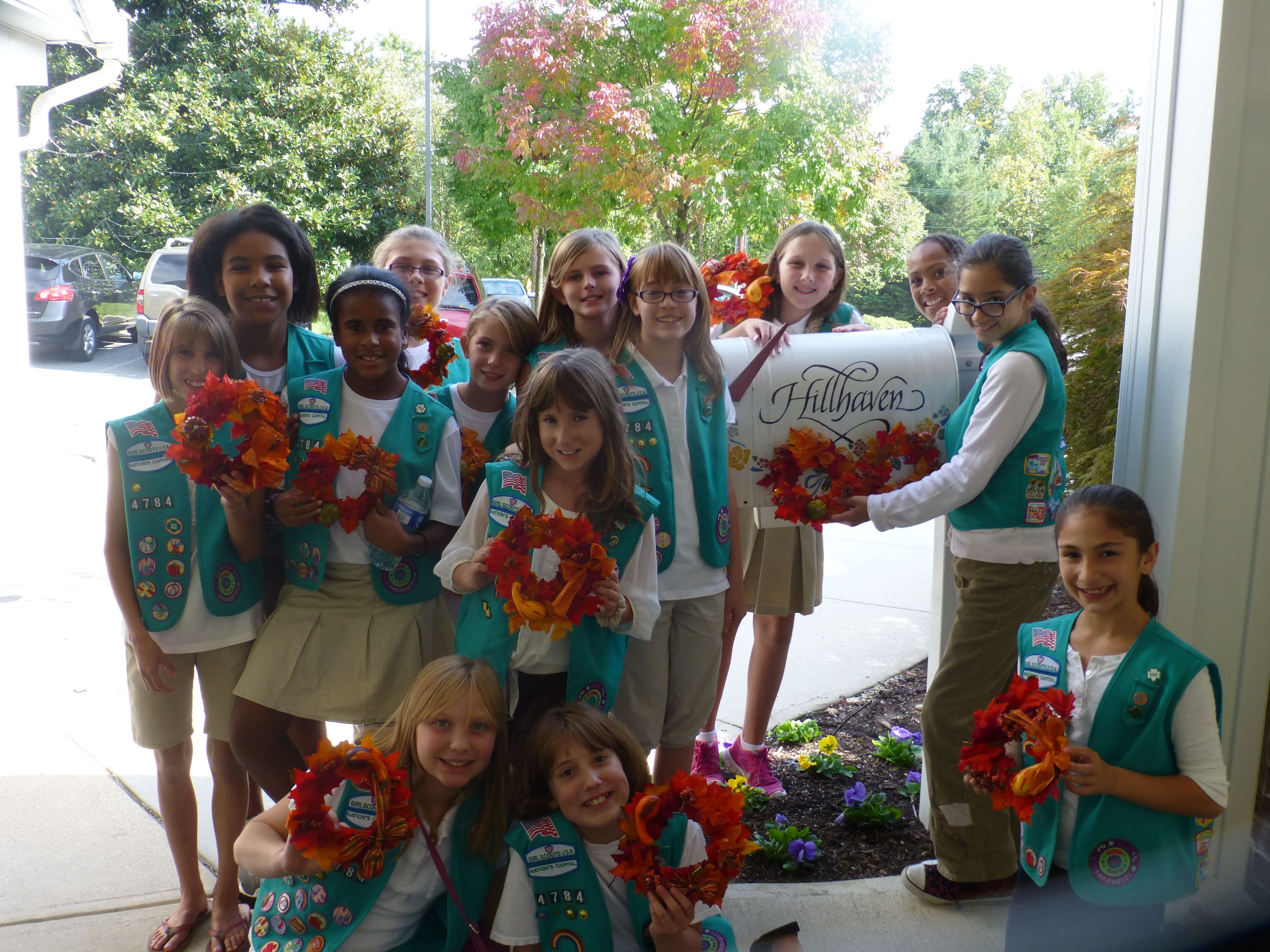 Girl Scouts Make Wreaths for Seniors (PHOTOS)
This past September, Troop 4784 spent a Saturday evening making over 100 fall wreaths as part of their Bronze Award. Fourteen fifth and six -grade girls had a good time when they gathered to cut and hot glue fabric leaves to make the wreaths. It took over three hours to perfect the wreaths!
Two weeks later, the girls gathered at Hillhaven Assisted Living Nursing & Rehabilitation Center in Adelphia to deliver the wreaths to residents of Hillhaven. The residents were ecstatic to have fall wreaths delivered and hung up in their rooms or on their doors.
The Girl Scouts of Troop 4784 are still happily continuing their work at Hillhaven by helping at Bingo and Ladies' Night. The Bronze Award is the highest achievement awarded to Junior Girl Scouts and takes at least 20 hours to complete.
Contributor: Caroline
For more information about Girl Scouts, visit www.gscnc.org.