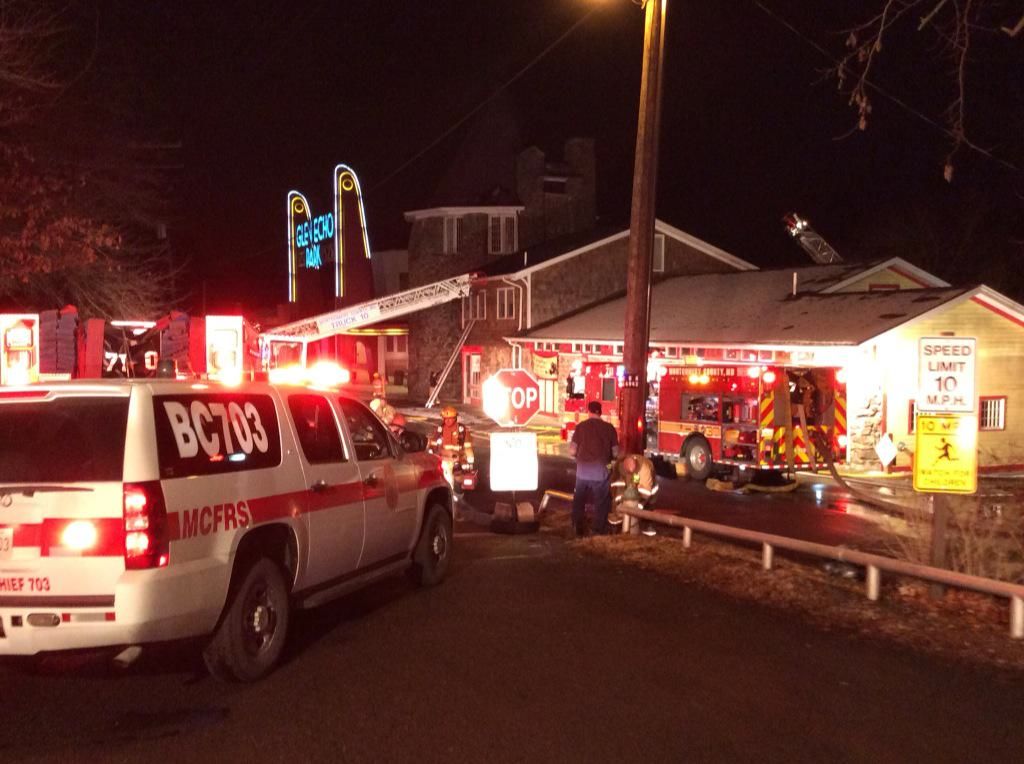 Glen Echo Park Fire (PHOTOS)
UPDATED Montgomery County firefighters say an electrical fire sparked a blaze at Glen Echo Park around 3 a.m. on Friday.
Fire and Rescue Services Spokesperson Pete Piringer said there was heavy smoke showing when the first units arrived on scene overnight.
According to Piringer, sprinklers controlled the fire in an art studio, classroom and jewelry shop.
Damage is estimated at $10,000, Piringer said.
There were no injuries, he added.
U/D Glen Echo Park, Cause, electrical, wall thermostat; Damage, <$10K; sprinkler controlled fire in art studio area pic.twitter.com/UVYRcuXlC6

— Pete Piringer (@mcfrsPIO) January 30, 2015
U/D – Glen Echo Park, sprinklers controlled fire in art studio/classroom & jewelry shop, no injuries, moderate damage pic.twitter.com/k1mtCDlTDY

— Pete Piringer (@mcfrsPIO) January 30, 2015
U/D Glen Exho – about 3a #mcfrs FFs responded for automatic alarm, encountered heavy smoke in bldg, addl fire/rescue units dispatched

— Pete Piringer (@mcfrsPIO) January 30, 2015
7300 MacArthur Blvd, Glen Echo Park, heavy smoke in bldg

— Pete Piringer (@mcfrsPIO) January 30, 2015
U/D Glen Exho – about 3a #mcfrs FFs responded for automatic alarm, encountered heavy smoke in bldg, addl fire/rescue units dispatched

— Pete Piringer (@mcfrsPIO) January 30, 2015
U/D – Glen Echo Park, sprinklers controlled fire in art studio/classroom & jewelry shop, no injuries, moderate damage pic.twitter.com/k1mtCDlTDY

— Pete Piringer (@mcfrsPIO) January 30, 2015