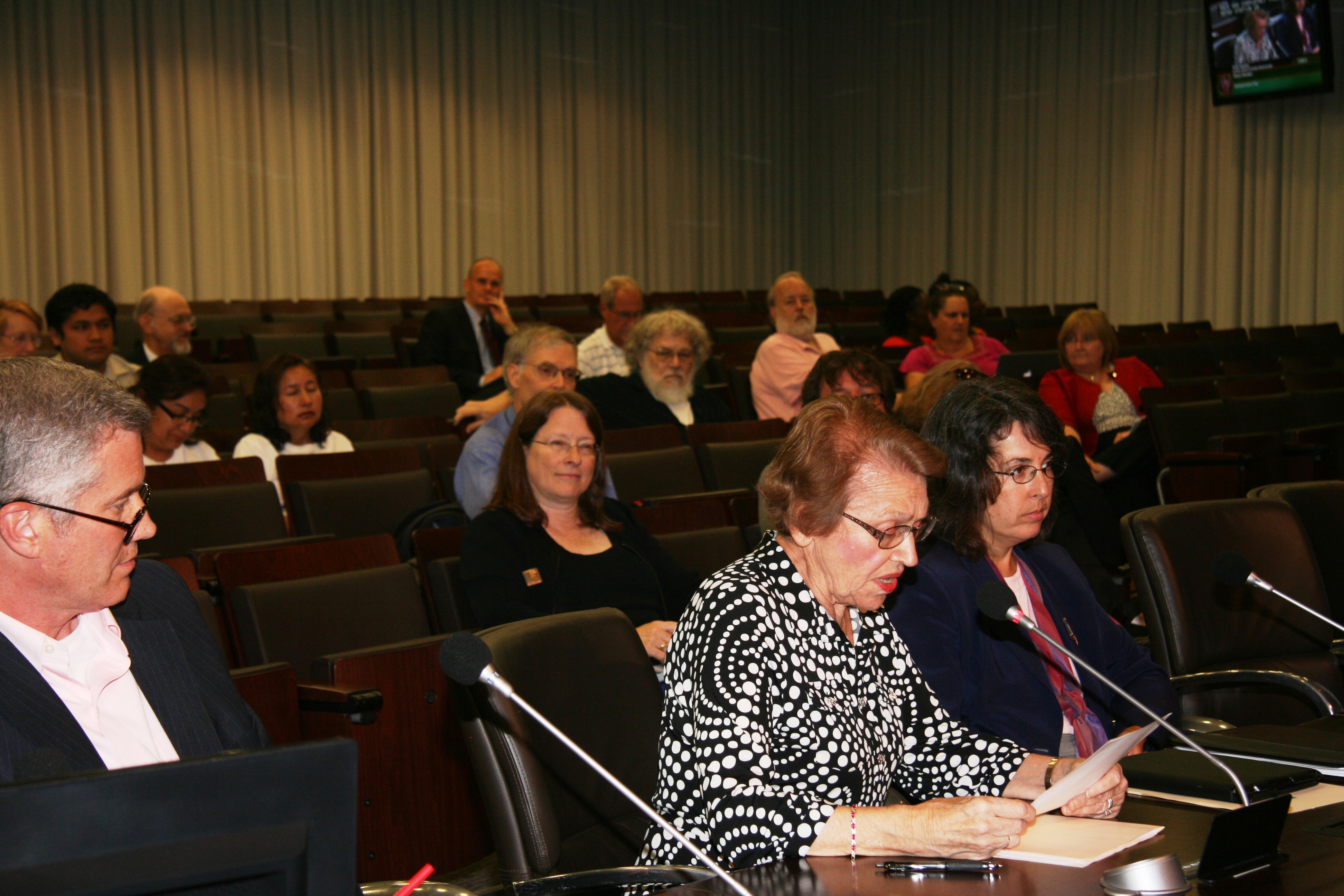 Glenmont Sector Plan Public Hearing (Photos)
The Montgomery County Council held a public hearing on July 30 about the proposed Glenmont Sector Plan that addresses redevelopment of that part of northern Silver Spring.
More than two dozen speakers testified before the Council, which will hold work sessions on the sector plan in the fall.
Among the speakers: William Kirwin of the county's Historic Preservation Commission; Susan Johnson of the Layhill South Citizens Association; Vicki Vergagni of the Glen Waye Gardens Condominium Association; and Patricia Jaramillo, who was one of 10 people who delivered their testimony in Spanish. Closed captioning translated live in English allowed those who do not speak Spanish to see her testimony on screens in the Council Hearing Room.