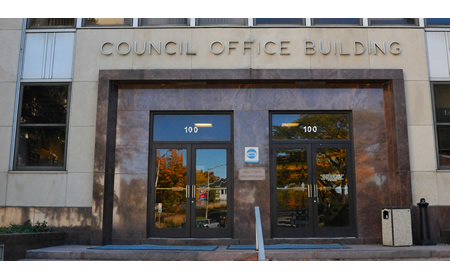 Glenmont Sector Plan Worksession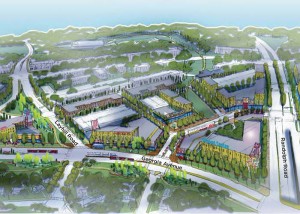 The Montgomery County Council's Planning, Housing and Economic Development (PHED) Committee will hold its third worksession on the proposed Glenmont Sector Plan at 2 p.m. on Sept. 30. One of the issues to be addressed is redevelopment of the Glenmont Shopping Center.
The PHED Committee, which is chaired by Nancy Floreen and includes Councilmembers Marc Elrich and George Leventhal, will meet in the Seventh Floor Hearing Room of the Council Office Building at 100 Maryland Ave. in Rockville. The meeting will be televised live by County Cable Montgomery (CCM—Cable Channel 6 on Comcast and RCN, Channel 30 on Verizon). The broadcast also will be streamed through the County's website at www.montgomerycountymd.gov.
The Council staff is encouraging the PHED Committee to reconsider its previous recommendation regarding the Glenmont Shopping Center. There is widespread support for the redevelopment of the shopping center. However, the staff believes requiring a local map amendment will create a hurdle for redevelopment that will be difficult—if not impossible—to overcome.
At Monday's worksession, it will be discussed whether it is a good idea to allow only part of the site to be rezoned since the likelihood of having the 12 property owners agree to pursue a local map amendment appears to be remote. If, however, the Council rezones the property now, redevelopment could occur in phases. In addition, the committee recommendation would result in a downzoning of these properties, since the existing zoning allows for more development than currently exists on the ground.
Previously, the committee expressed interest in coordinated redevelopment, but this could still occur in phases with multiple (but not all) properties pursuing joint development options.
Other aspects of the Glenmont Sector Plan scheduled to be discussed at the worksession include environmental issues and community facilities.
At 9:30 a.m. in the Seventh Floor Hearing Room, the PHED Committee will meet jointly with the Transportation, Infrastructure, Energy and Environment Committee for a worksession on Bill 13-13 and Zoning Text Amendment 13-03 that address the way impervious surfaces will be defined. Council Vice President Craig Rice is the chief sponsor of each piece of legislation.