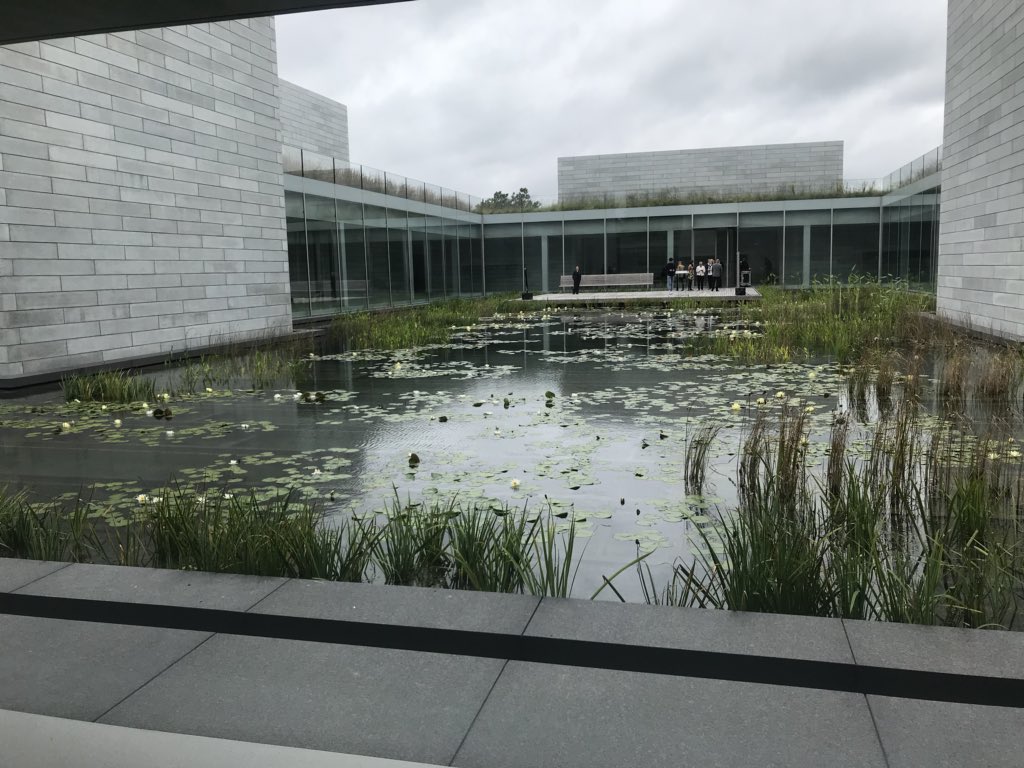 Glenstone Museum Waives Advance Reservations to Ride On Passengers
Montgomery County Department of Transportation announced Wednesday that customers who take Ride On Bus Route 301, which stops at Glenstone Museum in Potomac, will be granted admission to the museum without advance reservations.
Route 301 runs four buses daily from the Rockville Metro Station. There are 18 seats on each bus. Buses return to the Rockville Metro Station all day until 6:06 p.m. Find the details of Route 301, here.
The Glenstone Museum opened in 2006 and features post World War II art work. Glenstone, founded by Emily and Mitchell Rales, recently underwent an expansion to include a new 204,000-square-foot museum building called the Pavilions, an additional 130 acres of land, an arrival hall and bookstore and two cafes.
The expanded museum re-opened to the public on Oct. 4.
Glenstone is open Thursday to Sunday, 10 a.m. to 5 p.m.  Admission to the museum is free, but reservations are required. Reservations typically book out three months in advance and the museum opens up reservations on a month to month basis. April reservations will be released on February 1 at 10 a.m.
Find more information about Glenstone Museum, here.