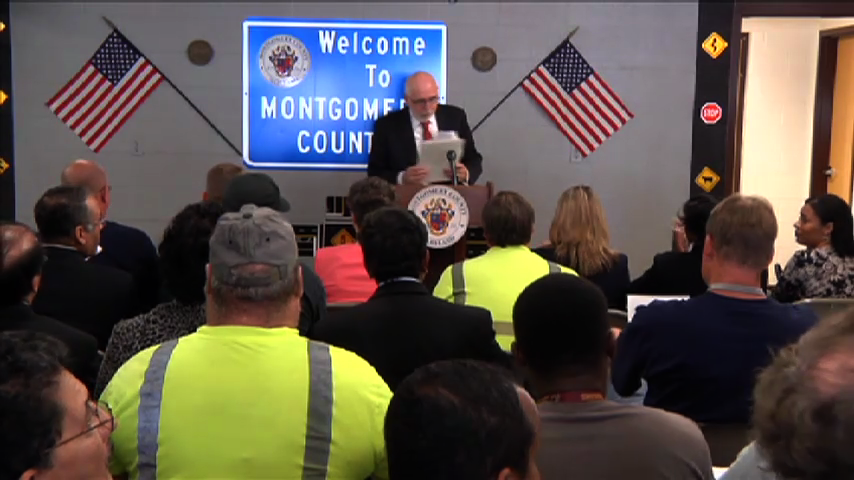 GO Committee Approves Compensation Plan
The Government Operations and Fiscal Policy (GO) Committee of the Montgomery County Council voted unanimously today (April 25) to recommend approval of the County Executive's Fiscal Year 2014 compensation plan for County employees. The plan is reflected in the Executive's collective bargaining agreements with the County's three employee unions: UFCW Local 1994/MCGEO, FOP Lodge 35, and IAFF Local 1664.
Faced with severe revenue shortfalls at the height of the Great Recession, the Council took an "all of the above" approach to return Montgomery County to a fiscally sustainable position. From 2010 to 2013, County employees gave up on average about $30,000 through pay freezes, larger employee contributions to health and retirement plans, and furloughs. The County also eliminated 1,254 positions, more than 10 percent of the workforce. These sacrifices saved $469 million over those four years, and they continue to save the County $154 million annually. Additionally, in FY12, the Council made the hard decision to rebase the school system's budget.
Given the County's improved fiscal condition heading into FY14, the GO Committee recommended approval of the Executive's FY14 compensation plan. Under the Executive's plan, County government employees would receive a 3.25 percent cost-of-living adjustment or general wage increase in September. Police officers would receive a 2.1 percent increase and Fire and Rescue employees would receive a 2.75 percent increase, both in July. Eligible employees would also receive service increments (step increases) of 3.5 percent on their anniversary date.
The Executive's plan also provides for some retroactive increments for police officers and Fire and Rescue employees. Police officers would receive a 1.75 percent increment in February 2014 while Fire and Rescue employees would receive a 3.5 percent increment in April 2014. Eligible employees would also receive longevity increases. These increases would cost about $32 million in FY14.
The GO Committee is chaired by Council President Nancy Navarro and includes Councilmembers Valerie Ervin and Hans Riemer.