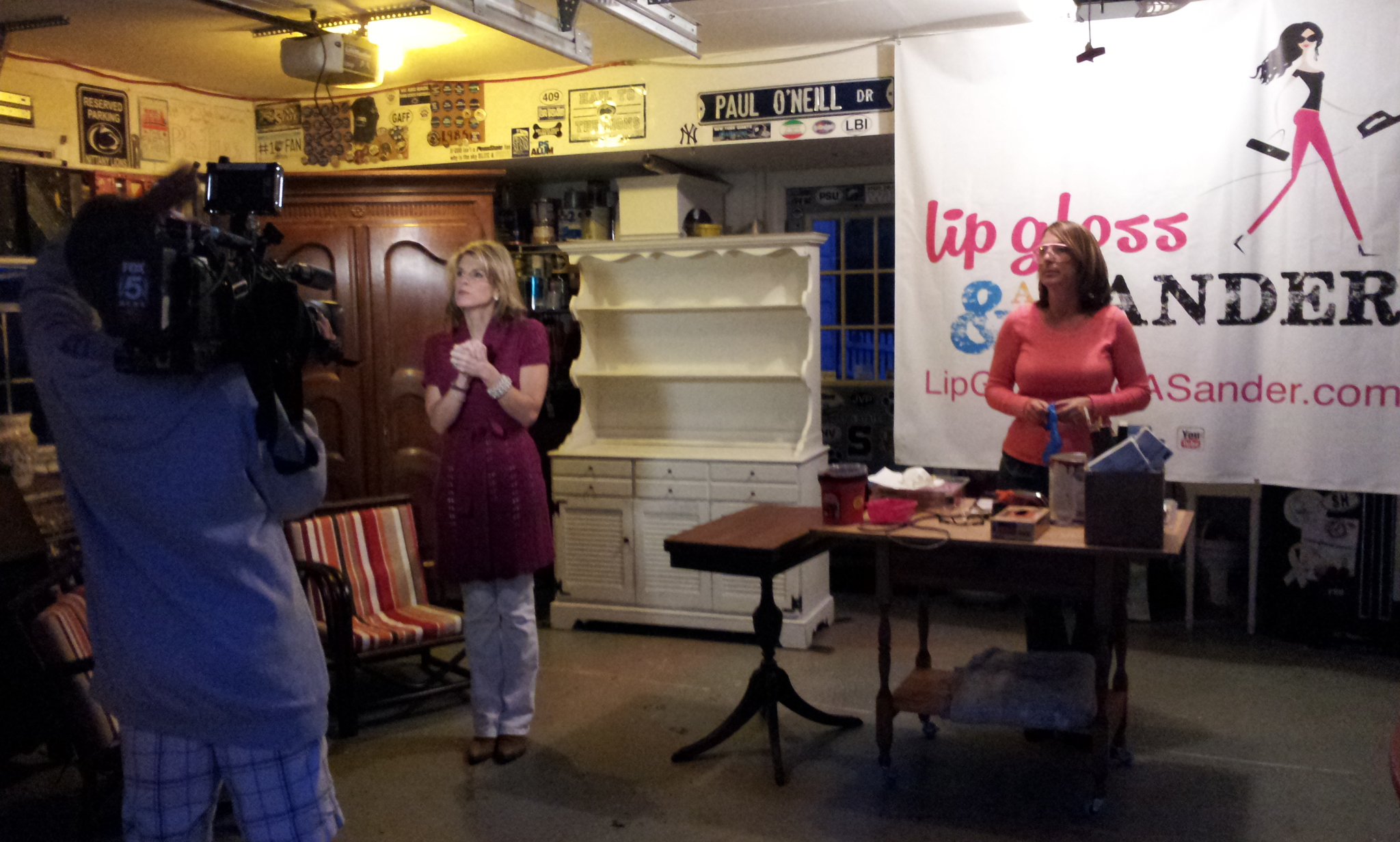 Going From Local to Regional TV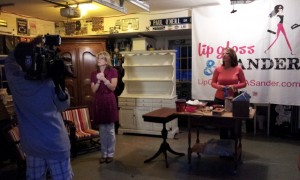 Wednesday was a special day for the team of Lip Gloss & A Sander as the host of the show, Bridget Edell was featured on the Holly Live show on Fox 5 DC Morning News.
Holly and her crew of two (Camera Tech Mike and Engineer Max) came by Bridget's house at 6 a.m. to do three live segments on the new hit show produced by Montgomery Community Media volunteers. The three finished episodes currently air on Montgomery Channel 21 and also on PGCTV (Prince George's County) and three other episodes are in post-production and scheduled to air very soon.
The show has already attracted several news organizations such as the Gaithersburg Gazette and the Washington Post and is building a vast viewer and fan base in the DC Metro Area. Being featured on a local network channel seems only logical.
Award winning Fox 5 DC reporter Holly Morris talked to Bridget about the origins of the show, the techniques used in her projects and the host's own interior, full of refinished furniture pieces.
There was an amazing response on this show, through Twitter, Facebook, emails and phone calls and the production team is working hard to get other networks interested in this fun show, that has gained such a great popularity since it was launched in July of this year.
Personally I would not be surprised if HGTV, Discovery or TLC would be interested in this concept and launch the show nationally.
There is definitely a market for this kind of television which empowers women and encourages them to do things that were traditionally left to men.