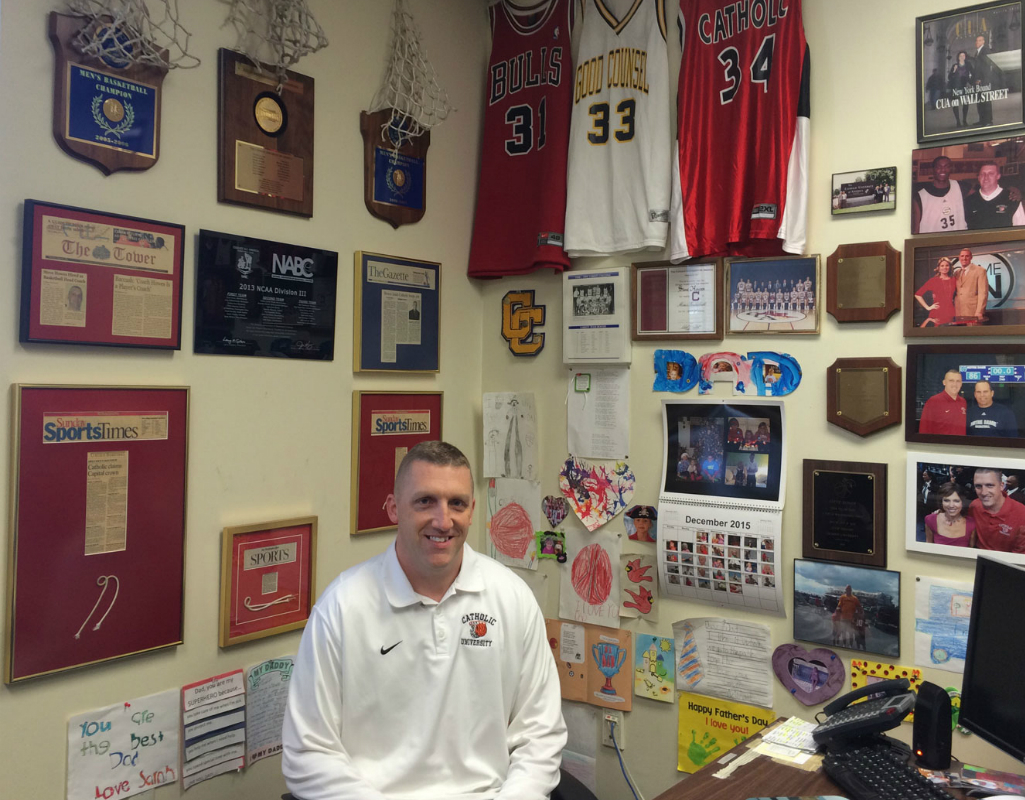 Good Counsel Hires Catholic Coach as New Athletic Director to Replace Bates
Our Lady of Good Counsel High School announced Monday that they are hiring Steve Howes as their new Athletic Director. Howes recently resigned as the head coach for the men's basketball team at Catholic University in Washington, D.C., finishing as the winningest coach in program history with a 276-138 record over 15 seasons.
"[It's] a dream come true for me," said Howes. "I'm coming home – not just to my alma mater – but to the school where I began my career as a teacher and coach."
Prior to his time at Catholic, Howes taught Social Studies and Religion and coached the boys' basketball team at Good Counsel in Olney from 1997-2004. At Catholic, he led the Cardinals to five NCAA Division III tournaments, four league championships, and three regular conference championships.
The news of Howe's hiring comes after Pat Bates, the current AD, announced in February his plans to retire at the end of the school year. Bates worked at Good Counsel for 45 years, serving as a teacher and principal before his career as the Athletic Director.
Howes will assume the position on August 1, and he will oversee Good Counsel's 54 men's and women's teams that compete in the WCAC conference.