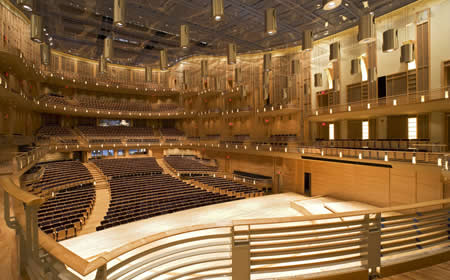 Good Counsel Student to Perform at Strathmore
Our Lady of Good Counsel Junior Hailey Giddings is set to perform at the Music Center at Strathmore on March 8th as Young Artists of America at Strathmore presents West Side Story + Roméo et Juliette.
Hailey will be reprising her role as Maria, she performed in the Good Counsel's presentation of "West Side Story." Hailey will be sharing the stage with Alex Stone of McLean High School and Adalia Jimenez of Blake High School.
According to the Strathmore website, the semi-staged and costumed production will feature the Young Artists of America Vocal Ensemble made up of over 50 student and professional vocalists in collaboration with the MCYO Philharmonic & Symphony Orchestras, made up of the best student instrumentalists from the Metro DC area. The production will be directed by George Mason University's Rick Davis and conducted by Kristofer Sanz. The MCYO Symphony will perform under the baton of Simeone Tartaglione.
For more information about the show, please visit: broadwayworld.com or Strathmore.