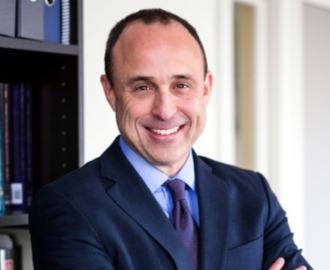 Gould Named to Court of Special Appeals
Steven Bennett Gould has been appointed to the Court of Special Appeals for the 7th Appellate Circuit, the circuit that includes Montgomery County. Gov. Larry Hogan made the appointment after interviewing nominees sent by the Appellate Judicial Nominating Commission.
Gould is a founding partner of Brown Gould Kiely LLP, a law firm with offices in Bethesda and Baltimore.
The Court of Special Appeals is Maryland's intermediate appellate court. Created in 1966, unless otherwise provided by law, it considers any reviewable judgment, decree, order, or other action of the circuit and orphans' courts. Judges sitting on the Court of Special Appeals generally hear and decide cases in panels of three. In some instances, however, all 15 judges sit en banc to hear the case.
Gould is a trial lawyer and civil litigator who has litigated, arbitrated, and tried numerous complex commercial litigation cases. He has served as the co-chairperson of the Commercial Litigation Section of the Bar Association of Montgomery County, and is active in his synagogue, Congregation B'nai Tzedek of Potomac, where he has served on the board of directors and currently holds the position of general counsel.
He received his B.A. from the University of Pennsylvania, and his J.D. from Boston University School of Law, cum laude.