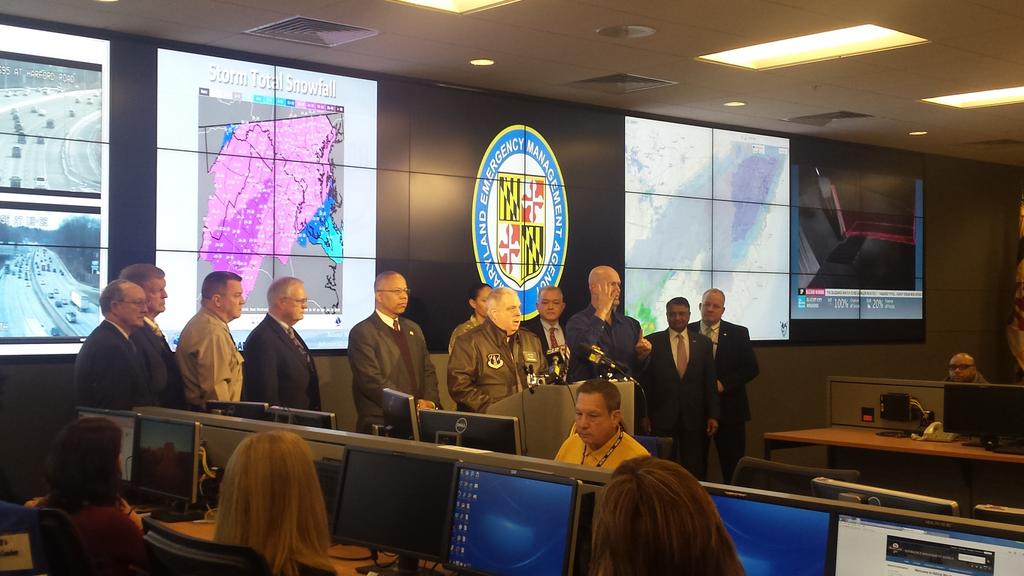 Gov. Hogan Says State of Emergency Remains in Effect
Governor Larry Hogan announced on Monday that the state's recovery efforts are "well underway" and that the state of emergency enacted on Friday by the governor still remains in effect until further notice.
According to a news release, the governor is urging people to remain off the roads "unless absolute necessary," as crews continue to work to clear roads.
"I want to thank the thousands of dedicated state employees, members of law enforcement, National Guard, emergency first responders, highway workers, as well as our local governments and officials, utilities and line workers, and the countless volunteers who have been working around the clock in response to this historic winter storm. I ask that Marylanders continue to be cautious, safe, and be on the roads as little as possible. Local authorities particularly, will need time to dig out from this storm, and clear local and neighborhood roads."
Governor Hogan Announces Continued Statewide Recovery Efforts for Winter Storm: https://t.co/Pu1dgzMniM

— Larry Hogan (@LarryHogan) January 25, 2016