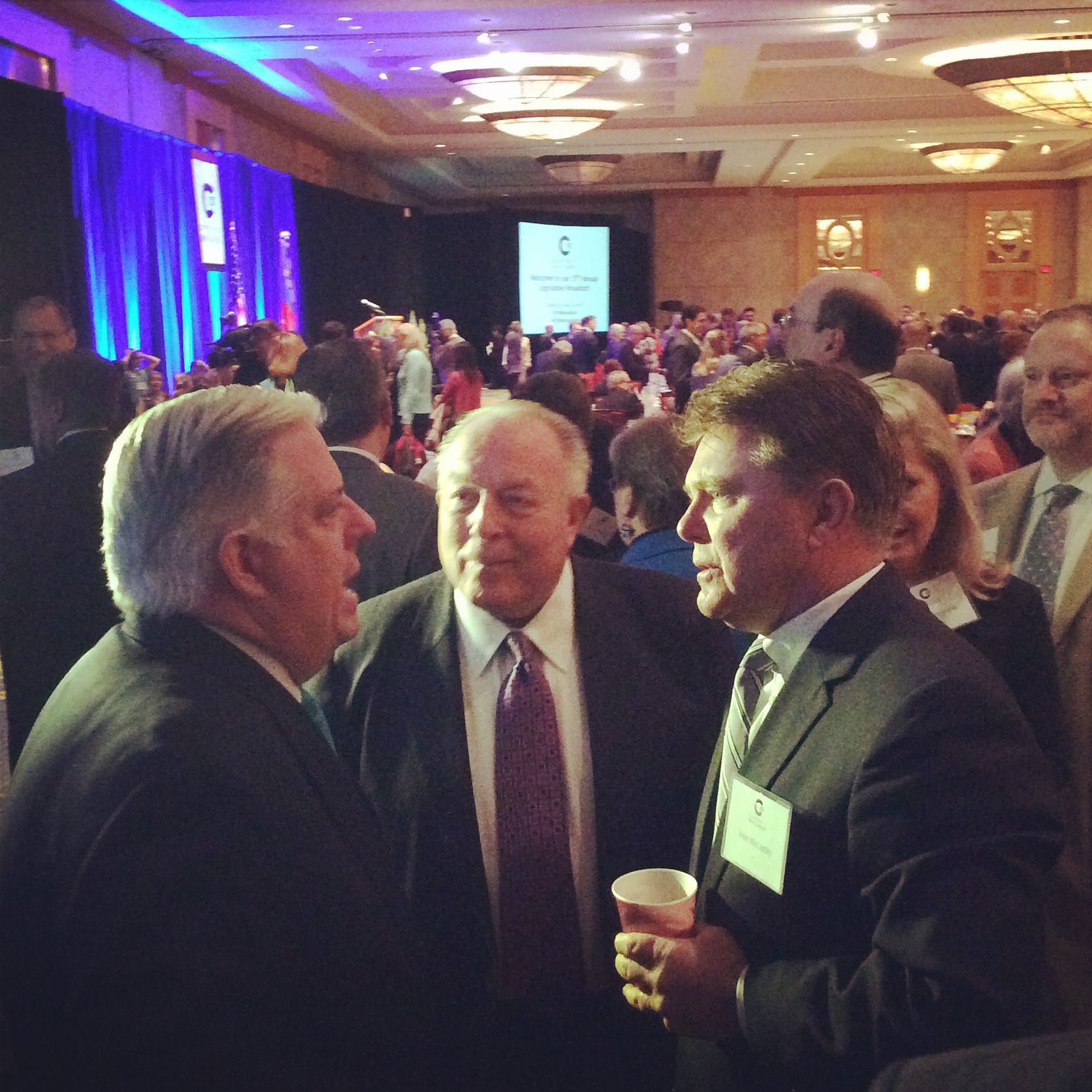 Governor-elect Hogan Headlines Legislative Breakfast on Dec. 12 (PHOTOS & VIDEO)
Over 800 people attended the 25th annual Committee for Montgomery Legislative Breakfast on Dec. 12 at the Bethesda North Marriott Hotel and Conference Center. This year's keynote speaker was Maryland Governor-elect Larry Hogan. You can watch his remarks below:
Organizers said it was a record turnout for the event.
The gathering includes elected officials, government and business representatives, civic, non-profit and community leaders from throughout Montgomery County and the State of Maryland.
Other speakers at this year's event included, Montgomery Chair and Universities at Shady Grove Executive Director Stewart Edelstein, County Executive Ike Leggett, County Council President George Leventhal along with the chairs of Montgomery County's Senate and House delegations in Annapolis.
The breakfast traditionally kicks off advocacy efforts for the upcoming Maryland General Assembly session.