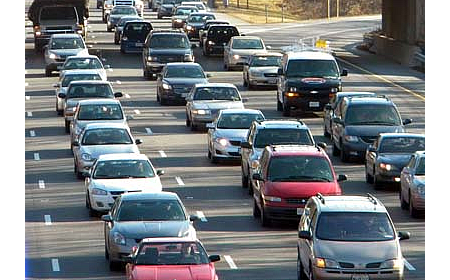 Governor Hogan Announces Plan to Ease I-270 Congestion (VIDEO)
Commuters tired of the back-ups and bottlenecks on I-270 could finally get some relief — but it will still take months if not years. On Monday, Maryland Governor Larry Hogan announced the state will spend nearly $566.7 million to improve highways and roads in the state.
Governor Hogan made several stops in Montgomery County to talk about projects critical to the region's economic progress, including funding for the Purple Line and for the shuttle buses needed during Metro's SafeTrack work on the Red Line.
At a news conference in Potomac, Hogan called for the smartest minds in transportation to help the state decide how to spend nearly $230 million dollars to improve travel along the I-270 corridor and local roads.
Find out more in this MyMCMedia Extra video, below:
State officials will begin discussing transportation concepts next month. Final proposals for the improvement projects will be selected in February of 2017.
MDOT Sec Pete Rahn & @LarryHogan announce relief strategy for I-270, MD's "most congested" corridor #mdotnews pic.twitter.com/7P0lRBq35h

— MDTransportationDept (@MDOTNews) July 18, 2016