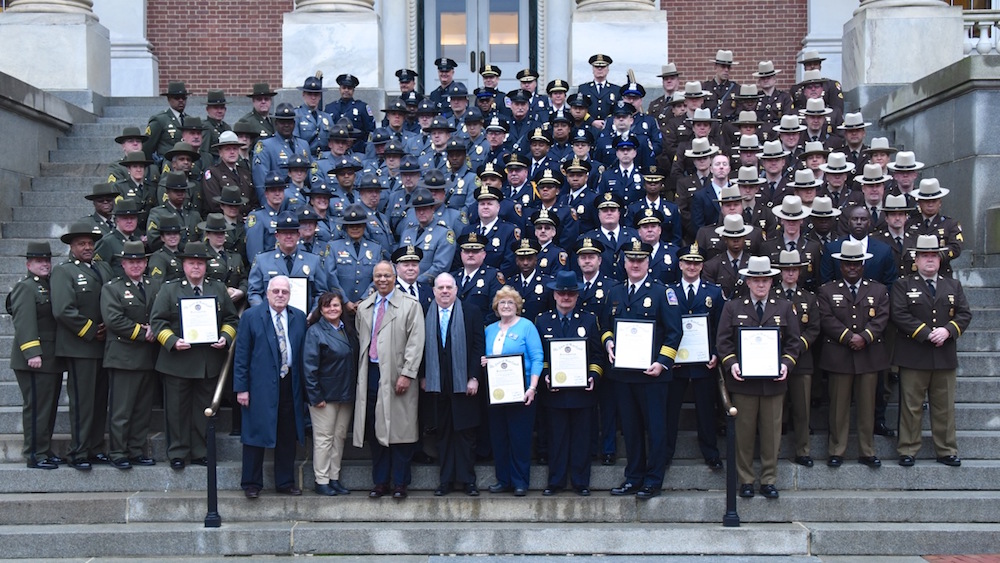 Governor Hogan Declares Jan. 9th as Law Enforcement Appreciation Day in Maryland
Maryland Governor Larry Hogan has issued a statewide proclamation declaring Saturday, January 9th as Law Enforcement Appreciation Day in Maryland.
On January 9th of each year, organizations across the country promote National Law Enforcement Day to show their support of our nation's law enforcement officials. Maryland has 152 police departments and approximately 15,000 police officers.
"Maryland's law enforcement officers, from the State Police to our local Sheriff Departments, are some of the finest men and women in uniform anywhere in the country, and I am proud to declare January 9 Law Enforcement Appreciation Day in recognition of their important and selfless work," said Hogan. "Every single day they put their lives on the line to make their communities and our state a better and safer place to live. I will continue to support our law enforcement officers today and every day as we work together to change Maryland for the better, and I encourage all Marylanders to show their appreciation for these outstanding men and women."
In recognition and celebration of Law Enforcement Appreciation Day, Governor Hogan and Lt. Governor Boyd Rutherford today met with officers from the Maryland State Police, Annapolis City Police, Maryland Transit Administration Police, Maryland Transportation Authority Police, Natural Resources Police, Maryland Capitol Police, and the University of Maryland Police Department, as well as representatives from the Maryland chapter of Concerns of Police Survivors and the Fraternal Order of Police.
Citizens are encouraged to show their appreciation for men and women in law enforcement in various ways, including:
• Wear blue clothing in support of law enforcement;
• Send a card of support to a local police department or state agency;
• Share a story about a positive law enforcement experience on social media;
• Ask children in your community to write letters in support of law enforcement;
• Participate in Project Blue Light – proudly display a blue light in support of law enforcement;
• Organize an event or a rally in support of law enforcement officers;
• Personally thank a police officer for their service.