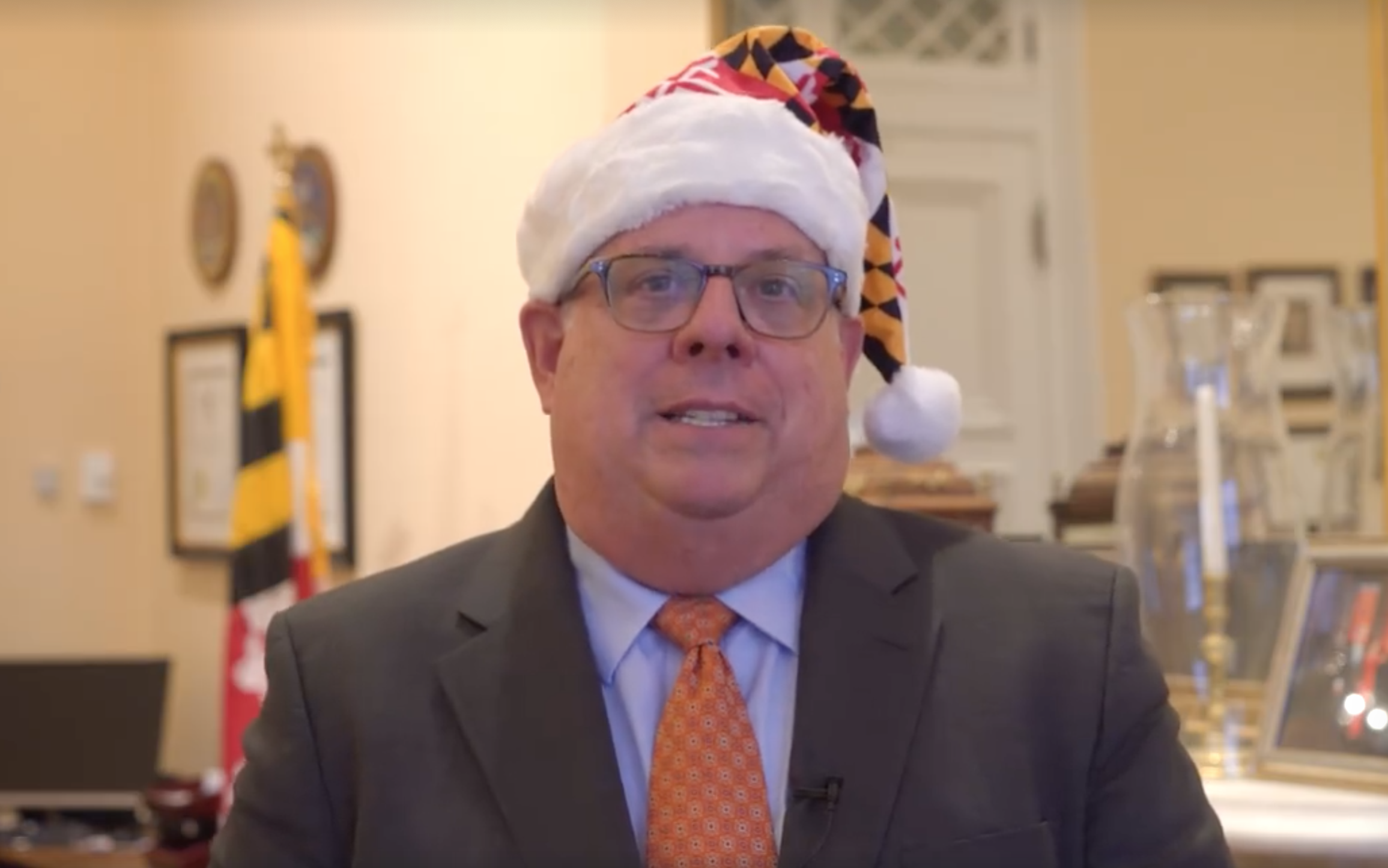 Governor Hogan Invites Marylanders to his Holiday-Filled Governor's Mansion
Governor Larry Hogan and First Lady Yumi Hogan are hosting a holiday open house on Saturday, December 8 from 1 to 4 p.m. Residents throughout Maryland will be able to visit the governor's mansion free of charge during this time.
In conjunction with Toys for Toys and Maryland State Police, Governor Hogan will also be collecting unwrapped toys, which will be donated to children in need. Guests can park for free in the Bladen Street Garage.
Get in the holiday spirit by taking a day trip to Annapolis on December 8th to see view the beautiful decorations at the historic government house. Refreshments will also be provided by Government House chefs.
The 2018 Holiday Season is upon us and the First Lady and I would like to invite you and your family to a Holiday Open House on Saturday, December 8th from 1:00-4:00pm at Government House. There will be beautiful decorations, live music, and plenty of delicious holiday cookies.Also, please consider bringing unwrapped toys, as the Maryland State Police will be collecting donations for toys for tots.

Posted by Governor Larry Hogan on Wednesday, November 28, 2018