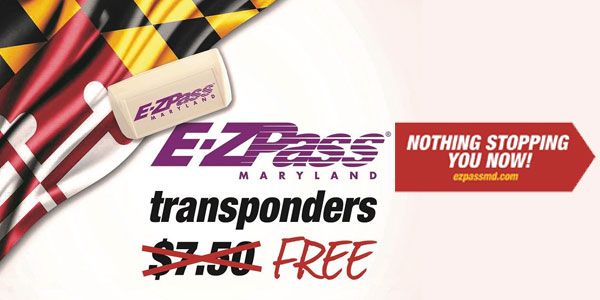 Governor Hogan Makes E-ZPass Devices Free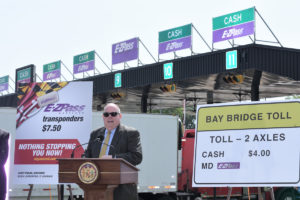 If you are traveling this weekend to celebrate the Memorial Day holiday, it just might cost you less to get there.
Maryland Governor Larry Hogan announced Wednesday, May 23, that the Maryland Transportation Authority (MDTA) will permanently eliminate the E-ZPass Maryland transponder fee for new customers. Toll fees at the Chesapeake Bay Bridge are reduced from $4 to $2.50 for motorists using E-ZPass.
The MDTA will replace nearly 400,000 aged transponders that are currently in circulation at no cost to customers. Anyone who bought a transponder in 2018 will be issued a credit of $7.50 as long as the account is registered and in good standing. Customers who bought a transponder this calendar year will see the $7.50 credit on their accounts in the next several weeks.
Additional E-ZPass benefits include time savings at the toll booths when traveling, improved air quality by lowering emissions, and an efficient toll payment method. The 2015 Toll Roll Back Plan also eliminated the $1.50 monthly account maintenance fee, and in February 2018, the MDTA unveiled its new E-ZPass Maryland mobile website, providing customers with an easier and more-convenient way to access to their accounts via ezpassmd.com.
Previous posts: