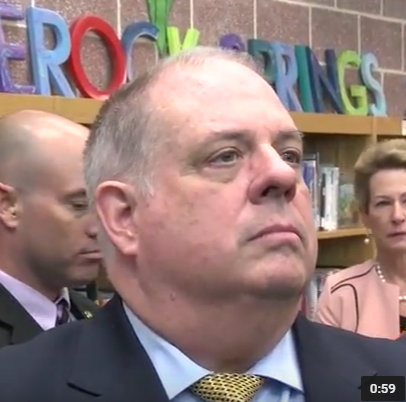 Governor Hogan Met with MCPS Superintendent Smith Today, DeVos Issues Statement (VIDEO)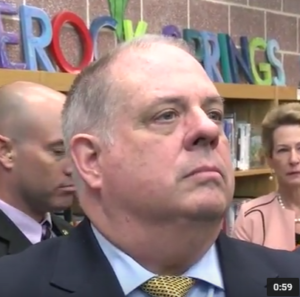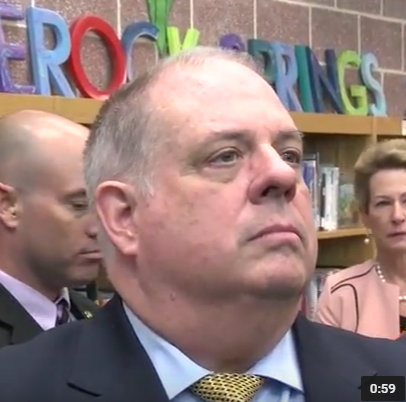 Maryland Governor Larry Hogan met briefly with Montgomery County Public Schools (MCPS) Superintendent Jack Smith today during a visit at Carderock Springs Elementary School.
Their meeting comes one week to the day that a 14-year-old girl reported she was raped at Rockville High School by two other students.
"We are very concerned about the situation that happened in Montgomery County. It seems to be a tragic situation and it's an ongoing investigation," said Hogan during a quick news briefing with reporters today. "We have been in constant communication with the Montgomery County police and we are going to try and get to the bottom of the facts in the case."
Hogan said he asked Dr. Smith for a continuing discussion.
"We don't have all the information," Hogan explained. "We kind of want to let everybody do their jobs…I think the school system is taking it seriously. The police are taking it seriously and there is a federal component to it that they have to pay attention to."
Find out more in this MyMCMedia Extra video, below:
Hogan was at Carderock Springs Elementary to celebrate National Reading Month with U.S. Secretary of Education Betsy DeVos.  Before she arrived at the school, DeVos released the following statement about the sexual assault allegations:
"As a mother of two daughters and grandmother of four young girls, my heart aches for the young woman and her family at the center of these terrible circumstances. We all have a common responsibility to ensure every student has access to a safe and nurturing learning environment."