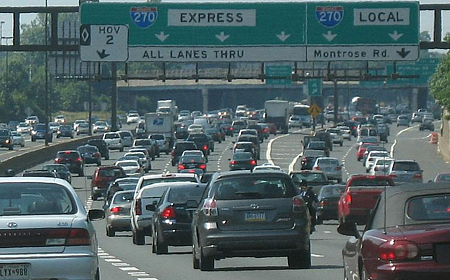 Governor Hogan on Transportation Issues, Announcement Expected Tuesday in Gaithersburg (VIDEO)
Maryland Governor Larry Hogan says he will be back in Montgomery County on Tuesday to talk about I-270 construction. Hogan was in Silver Spring on Monday touring a local nonprofit when he was asked by MyMCMedia about I-270 improvements.
"We are going to have a press conference tomorrow in Montgomery County to talk about some I-270 construction and we are moving forward with as many plans to expedite the projects that we can do in Montgomery County as we can," Hogan said.
According to his public schedule, Hogan is expected to make a transportation announcement at 620 Watkins Mill Road in Gaithersburg on Tuesday.
Hogan was also asked about another Potomac crossing on Monday. He said he didn't know anything about a resolution against the crossing.