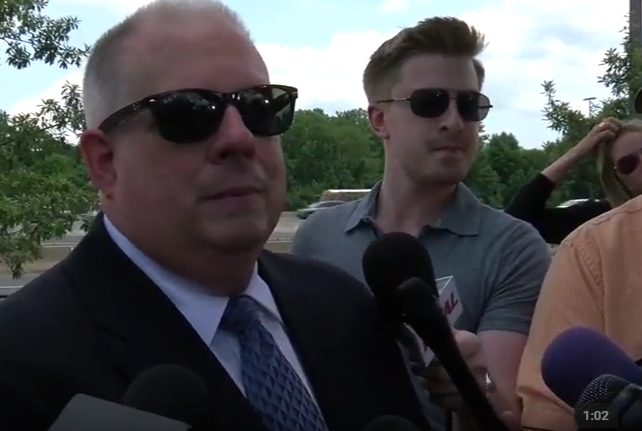 Governor Hogan Opposes More Freddie Gray Trials (VIDEO)
Maryland Governor Larry Hogan says, in his opinion, it would be a waste of time and money to put two more police officers on trial in the Freddie Gray case. The governor was asked about the acquittal of Lt. Brian Rice of all charges related to the arrest and death of Gray. The verdict in Baltimore Monday morning is the fourth time prosecutors have failed to get a conviction of police officers charged.
Hogan made his comments while in Potomac to announce new funding for transportation improvements in Montgomery County. He also responded to questions about the attacks on law enforcement officers in other states. The Governor says state officials are prepared for the worst and hoping for the best as far as seeing any more violence in Baltimore as a result of the latest verdict.
Watch this MyMCMedia Extra video, below, for Governor Hogan's remarks on the Gray case and the safety of police officers in Maryland.
Hogan spokesman: Governor considers it a waste of time and money to continue trials of Baltimore officers charged in Freddie Gray's death.

— Erin Cox (@ErinatTheSun) July 18, 2016