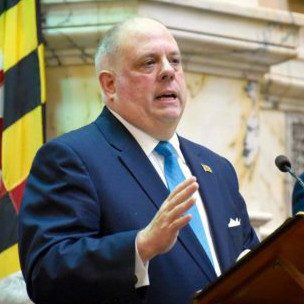 Governor Hogan Orders Disparity Study of Maryland's Medical Marijuana Industry
Maryland Governor Larry Hogan has ordered a disparity study of Maryland's regulated medical marijuana industry.
According to a news release, the governor's directive is responsive to concerns expressed by the Legislative Black Caucus, regarding diversity in this emerging industry.
The Governor's Office of Minority Affairs will oversee the study, which the governor has directed to be completed "as expeditiously as possible." The goal is to identify and ensure diversity in Maryland's medical cannabis industry.
"While a disparity study was contemplated during this past legislative session, there is no approved bill for me to sign that would initiate the process," wrote Hogan in a letter to Jimmy Rhee, special secretary of Minority Affairs. "As the issues of promoting diversity is of great importance to me and my administration, your office should begin this process immediately in order to ensure opportunities for minority participation in the industry."
You can read the entire governor's letter, here.