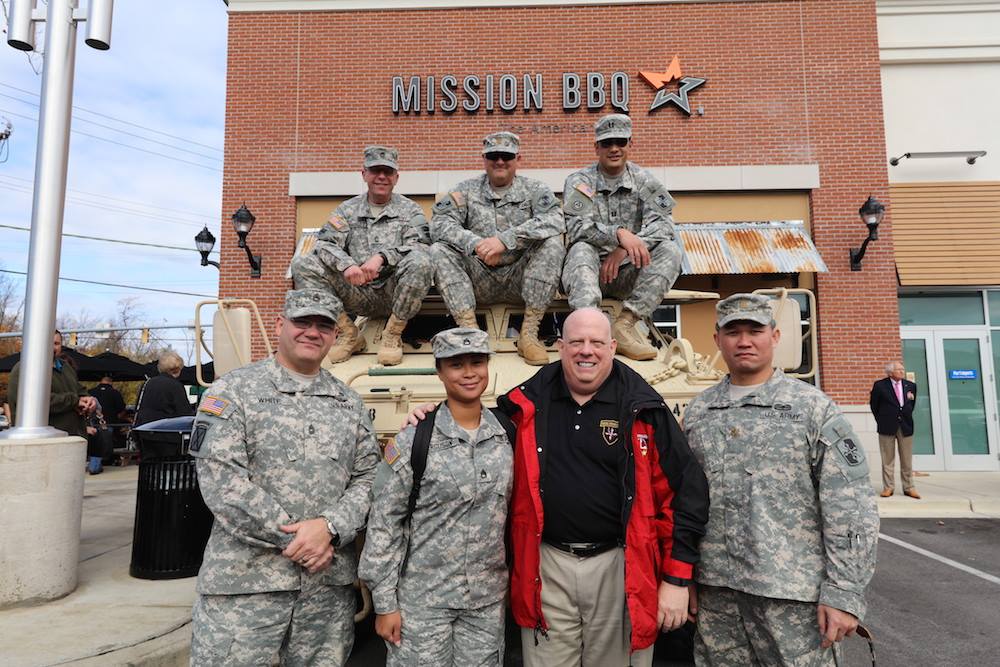 Governor Hogan Recognizes Veterans Day at Mission BBQ (PHOTOS)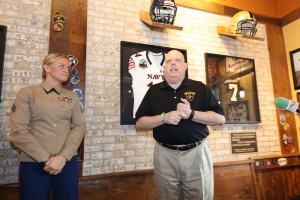 Maryland Governor Larry Hogan honored the nation's veterans at a Veterans Day ceremony at Mission BBQ in Annapolis on Nov. 11th.
The Maryland-born food chain is known for its support of veterans and active duty service members, according to a news release from the governor's office.
While at the restaurant, Governor Hogan participated in the traditional singing of the National Anthem, and met with veterans to thank them for their service.
"For nearly 250 years, the brave men and women of the United States military have been on the front lines protecting our freedom, liberty, and all that we hold dear," Hogan said. "The First Lady and I have the utmost respect for our men and women in uniform, and it is an honor to be here today to recognize Veterans Day and to personally thank our veterans for their sacrifice and service to our country. As Americans and as Marylanders, owe them a debt of gratitude that can never truly be repaid."
In a symbolic gesture of support for Maryland's veterans, Governor Hogan has ordered flags to fly at full staff today.