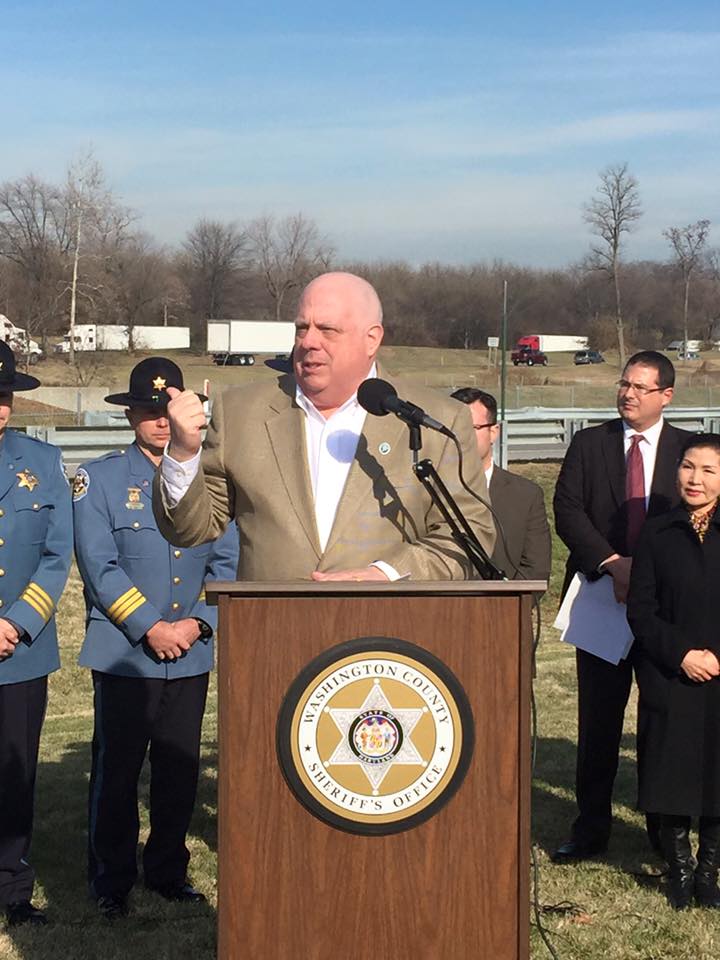 Governor Hogan: "Heroin Highway is Unacceptable" (VIDEO)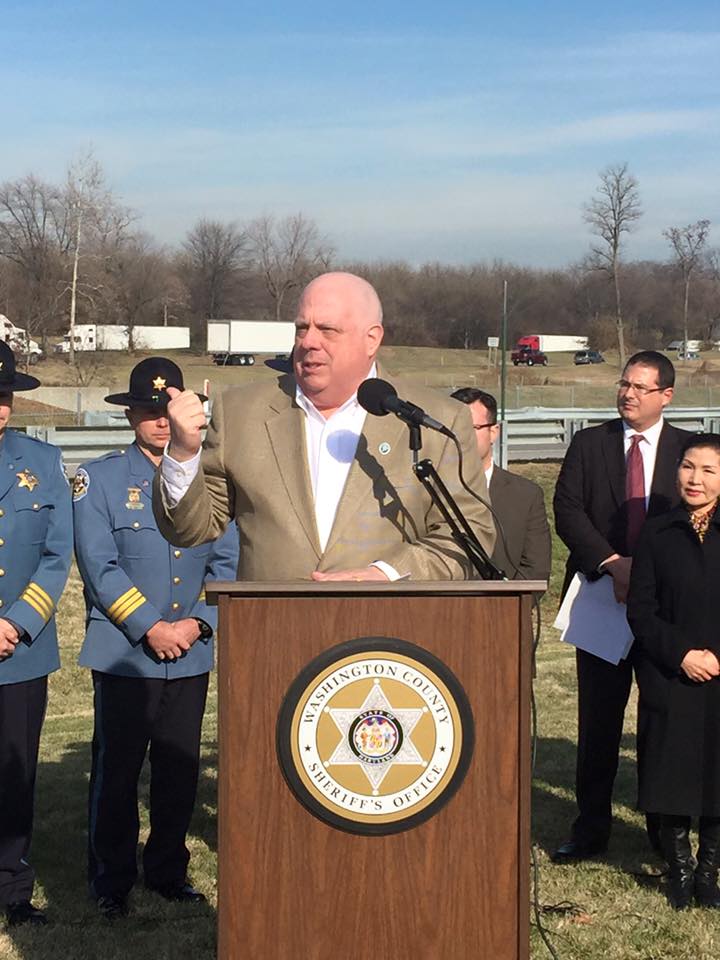 Maryland Governor Larry Hogan visited Washington County on Tuesday to announce two grants to combat the state's heroin and opioid epidemic.
Hogan said the state is awarding over $90,000 to the Washington County Sheriff's Office and $125,000 to the Maryland State Police Department to identify and prosecute drug traffickers, particularly on Interstate 81, which, he says, has been dubbed "Heroin Highway" by the FBI.
According to Hogan,  the grant will also help those struggling with drug addiction to get the best possible treatment.