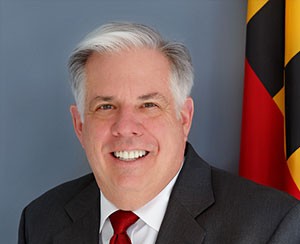 Governor Hogan Strengthens Cultural and Economic Ties With South Korea (PHOTO)
Maryland Governor Larry Hogan re-affirmed cultural and economic ties between Maryland and South Korea by renewing a Memorandum of Understanding (MOU) with the province of Jeollanam-do. Governor Hogan signed the agreement along with Jeollanam-do province Governor Nak-yon Lee on Tuesday, Feb. 23 at the Maryland State House according to a news release from the Governor's office.
The agreement promotes economic and cultural growth for Maryland and Jeollanam-do. Both governments agreed to continue work advancing shared interests in business, advancement of enterprise, job creation and new economic opportunities.
Governor Hogan previously visited South Korea in May of 2015 on a 12-day trade mission to Korea, China and Japan.
Related: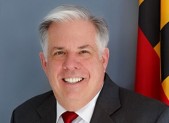 Maryland Governor Larry Hogan has arrived in Seoul, South Korea for a trade mission. This is his first stop on an economic development mission to Asia. The governor is joined by a delegation of Maryland business executives and higher education leaders. After South Korea, Governor Hogan heads to China. The last stop on this trip […]