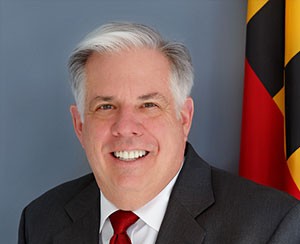 Governor Larry Hogan and First Lady Invite Marylanders to Holiday Open House at Government House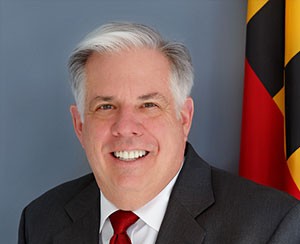 Maryland Governor Larry Hogan and First Lady Yumi Hogan will hold Holiday Open House at Government House on Saturday, Dec. 12th. The event is free and open to the public from 1:00 p.m. to 4:00 p.m.
According to a news release, the Government House holiday decorations will include Christmas trees by Lowe's Bayshore Nursery in Stevensville, MD. Refreshments will be available and prepared by Government House chefs and will include holiday cookies, brownies and desert bars, while live music by Maryland high school groups and hot wassail will be provided for guests waiting in line.
The Foundation for the Preservation of Government House of Maryland will also be selling holiday ornaments at the event. Proceeds from sales help support and maintain Government House with repairs, remodeling, and preservation.
Earlier this week the governor and first lady also hosted members from garden clubs from 24 Maryland jurisdictions at the State House to deliver and decorate a Christmas tree in the rotunda. Menorahs have also been placed in both the State House and Government House. The first candles will be lit on Sunday at sundown, to mark the beginning of Hanukkah.