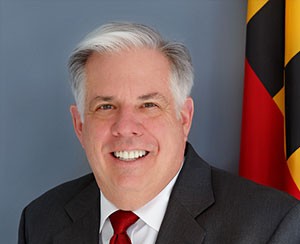 Governor Larry Hogan on Budget: "We Did Not Get Everything We Wanted"
Maryland Governor Larry Hogan has posted the following statement on his Facebook page about the General Assembly's passing of the state budget:
"The people of Maryland made it clear last year that the same old path of more spending, more taxes, and politics as usual was not acceptable. While I have reservations about the General Assembly's actions on the budget, I am proud to have ended the session on a high note by reining in spending, cutting taxes, providing record investment in education and changing the overall trajectory of the state. I am also pleased that these actions passed with support from both parties.
"We did not get everything we wanted and the legislature did not get everything it wanted, but Marylanders will benefit from the passage of the repeal of the Rain Tax, important improvements in our charter school law, and tax relief for retired military.
"Finally, while I am concerned that the budget passed by the legislature does not provide the fiscal discipline that Maryland taxpayers expect and deserve, and raids teacher and state employee pensions to pay for temporary needs, I firmly believe we have changed the debate in Annapolis and will be able to take steps address our concerns on spending in the future."