Governor & Lt. Governor Issue Statements on FBI HQ Site Evaluations
Maryland Governor Martin O'Malley and Lt. Governor Anthony Brown issued the following statements after a joint panel of the General Services Administration (GSA) and the Federal Bureau of Investigation (FBI) identified sites in Greenbelt and Landover as potential locations for the new FBI Headquarters:
Statement from Governor O'Malley:
"I applaud the General Services Administration for its decision to name two Maryland sites to the short list of locations being considered for the new FBI headquarters. Today's announcement is a positive step forward for our State and for Prince George's County.
"Both Greenbelt Station and Landover Mall are outstanding options. Establishing the FBI headquarters at either site would provide phenomenal strategic advantages for the Bureau, catalyze sustainable development and bring more jobs and vitality to Prince George's County and Maryland. Thanks to the dedication of our Congressional delegation, local leadership and private sector partners, Maryland has two of the strongest proposals our State has ever seen.
"Our commitment to investing in the things that work has never been stronger. We'll continue to invest in education, to focus on innovation, and to rebuild our infrastructure. That's how we will ensure that our children are winners in the 21st century global economy."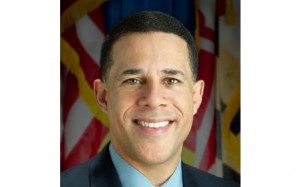 Statement from Lt. Governor Brown:
"Today's important announcement highlights the great assets that Maryland and Prince George's County's can provide to the FBI: world-class universities, a highly trained workforce, a well-developed transit system, proximity to other key federal facilities, and strong partnerships between federal, state, and local government and community leaders.
"Together, we remain committed to bringing the FBI headquarters to Prince George's County because it will help grow our local economy and create job opportunities for Marylanders."