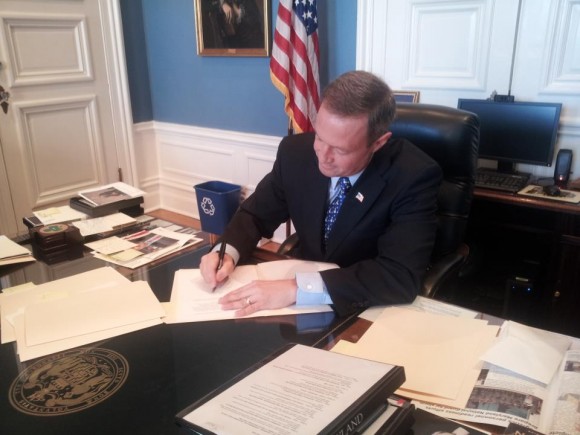 Governor O'Malley Signs Proclamations (Photo)
At 10:15 on December 6, Governor Martin O'Malley signed proclamations declaring the results of the election for measures submitted for voter approval.
Based on election returns, O'Malley declared by proclamation that a majority of votes were cast in favor of three constitutional amendments, three referendums by petition – Questions 4, 5, and 6 – and one statewide ballot question.
Maryland courthouses can now issue licenses to same-sex couples to get married starting in January 2013.