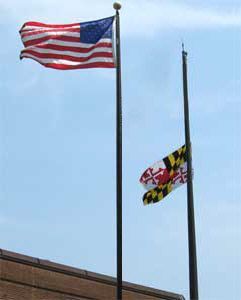 Governor Orders Maryland Flag to Half Staff on Friday in Honor of Former Congresswoman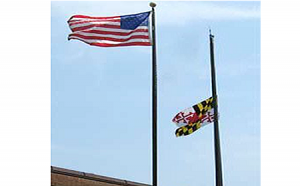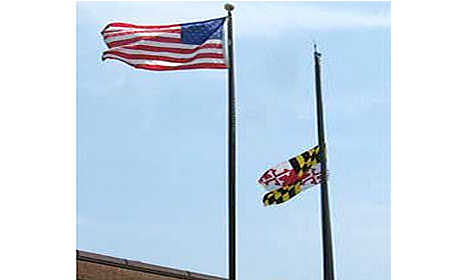 Maryland Governor Larry Hogan has ordered the Maryland flag to be lowered to half on Friday, Nov. 4 in honor of former Congresswoman Helen Delich Bentley, who died on Aug. 6.
The flag is to be returned to full staff at sunset.
The Maryland Port Administration has scheduled a public memorial on Friday to celebrate the life of Bentley.
The Maryland Port Administration has planned a public memorial Friday to celebrate the life of Helen Bentley. https://t.co/uaTzJpy2BB

— The Baltimore Sun (@baltimoresun) October 31, 2016
Governor @LarryHogan orders Maryland State Flag to be lowered to half-staff November 4 in honor of former Congresswoman Helen Delich Bentley pic.twitter.com/ru9r687aHg

— Maryland DNR (@MarylandDNR) November 3, 2016
Please join us this Friday at 2pm @FortMcHenryNPS to remember the godmother of the port, Ms. Helen Bentley. #RememberHDB pic.twitter.com/w6YJTWQBcN

— Port of Baltimore (@portofbalt) November 2, 2016
Memorial service set for Friday for Former Md. Congresswoman Helen Bentley. DETAILS —->https://t.co/yYAD1saFkR pic.twitter.com/aDKayw7Xlu

— WJZ | CBS Baltimore (@cbsbaltimore) November 1, 2016