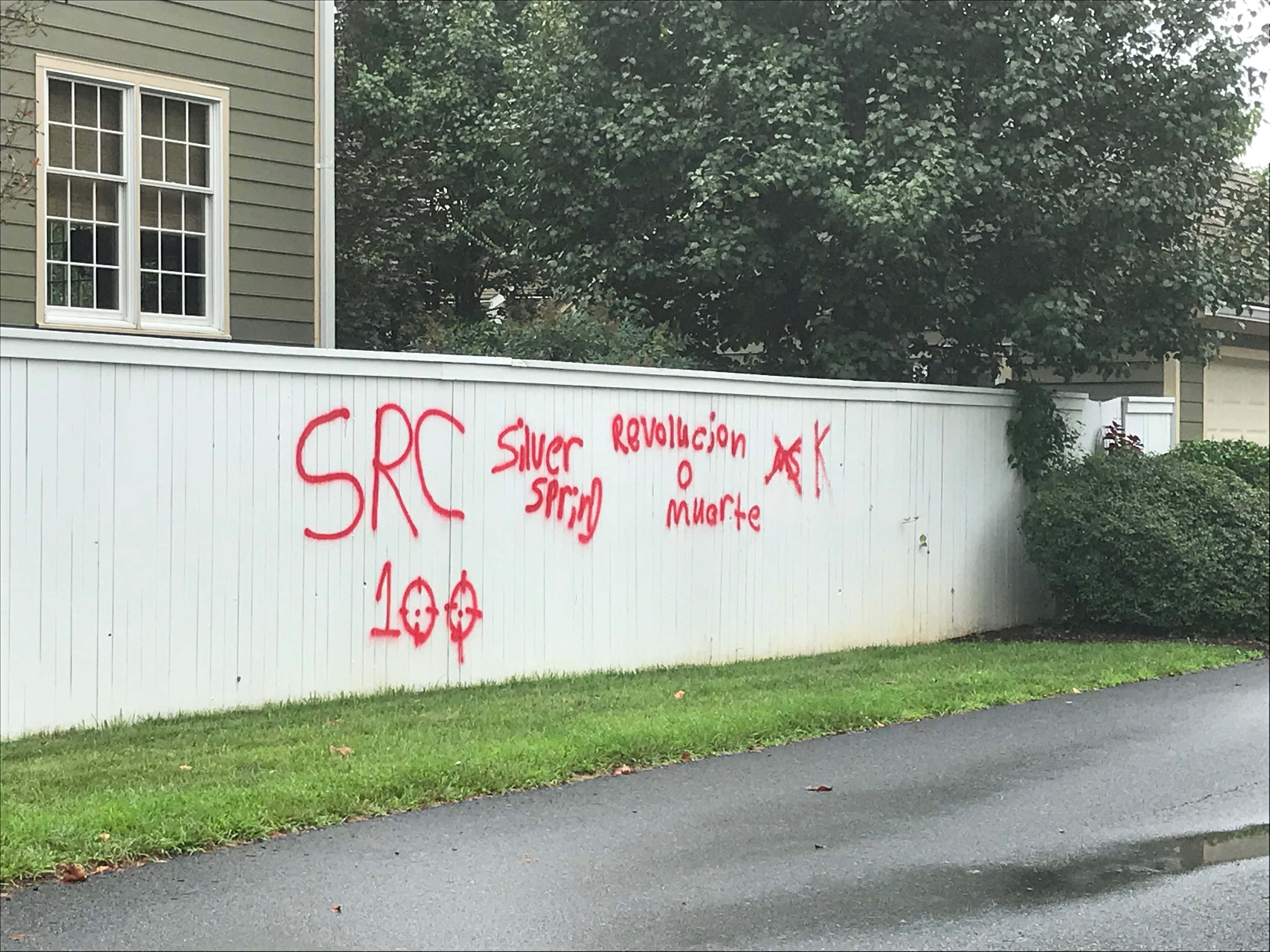 Graffiti, Thefts from Garages Investigated in Kentlands
Gaithersburg police are investigating a series of break-ins and an incident of potentially gang-related graffiti in the Kentlands neighborhood.
The graffiti, painted on a fence, includes the phrase, "Revolucion o muerte," which is Spanish for "Revolution or death."
Officer Dan Lane said investigators were treating the graffiti as vandalism.
But is it gang related? "We're not saying it's not at the moment," Lane said. The Montgomery County police gang unit has been contacted, he said.
The incidents occurred late Monday night or early Tuesday morning, Lane said. The culprits had broken into garages with unlocked doors.
The streets affected were the 100 block of Kent Oaks Way, the 100 block of Holmard Street, and 100 and 200 blocks of Beckwith Street, he said.
He didn't know what property was stolen.
Police have asked residents to look at videos to see if they recorded anything of significance to share with detectives, Lane said.
He also asked residents to make sure their garage doors were locked.