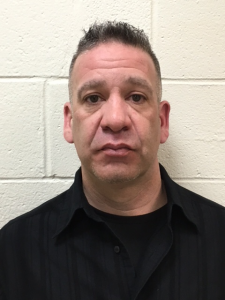 Bond Review for Luis Reluzco Set for Friday
UPDATED 2.12.16 10:45 a.m. A Montgomery County grand jury has indicted the suspect driver who police say struck Officer Noah Leotta, while he was working as a member of  the Holiday Alcohol Task Force, last December. Leotta died from his injuries a week later.
According to a Montgomery County Police Department news release, Olney resident Luis Gustavo Reluzco was indicted on two charges: manslaughter by automobile, and failure to make a lane change or slow to a reasonable or prudent speed upon approach of an emergency vehicle on a highway.
Police said that Reluzco turned himself in shortly after 1 p.m. on Thursday at the Sheriff's Office. According to police, Reluzco was transported to the Central Processing Unit. Bond review is set for Friday afternoon.
News of the indictment comes one day after Leotta's father spoke in Annapolis about stricter DUI laws.
Police Chief Tom Manager and State's Attorney John McCarthy are expected to brief the media about this investigation on Friday afternoon.
Update:Reluzco's bond review is at 1:30pm at the Circuit Court, Rockville, MD.
Press conference to be held at 2pm in the Circuit Court lobby

— Montgomery Co Police (@mcpnews) February 12, 2016
Suspect Indicted in Officer Noah Leotta's Death; Press Conference Tomorrow: https://t.co/QV8SJWGd4R

— Montgomery Co Police (@mcpnews) February 11, 2016