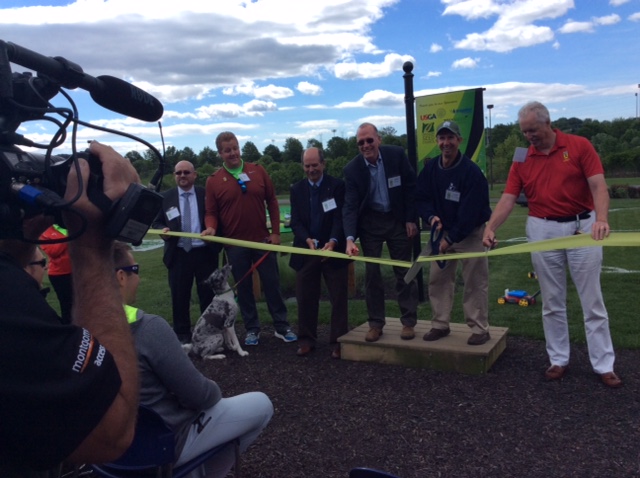 Grass Roots Exhibit Opens at Maryland SoccerPlex (VIDEO)
There's a new, interactive display at the Maryland SoccerPlex. It's called the Grass Roots exhibit, and it's designed to teach you about different grasses and how to best take care of your lawn. MyMCMedia's Sonya Burke reports.
When you think of the Maryland SoccerPlex, you probably think of watching soccer or playing soccer on the beautiful turf fields.
All that green may get your thinking about your own backyard lawn.
Well now you can learn more about taking care of your grass at the park that welcomes over 650,000 visitors every year. The Grass Roots exhibit includes information about different varieties of grass, and how to take care of different kinds of grass.
"Well, it's cool as can be," said Trish Heffelfinger, executive director of the Maryland SoccerPlex. "It really exceeded my expectations…this is exactly what we wanted, a really educational exhibit about grass."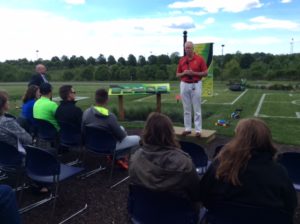 The idea for the exhibit came from Brent Hanson, who is the board president of the Maryland Soccer Foundation. He was visiting the National Arboretum in Washington, D.C. when he discovered a grass exhibit there a few years ago. "I said I have to find out who the brain trust is behind this centerpiece exhibit," said Hanson.
The Grass Roots exhibit at the National Arboretum focuses on recreational, environmental, aesthetic and economic benefits of turfgrass in the landscape. The exhibit at the Maryland SoccerPlex is based on that exhibit, and features 13 different turf grasses, more than 15 ornamental grasses, irrigation examples, a lawn fertilization display, and other information about turfgrass management.
"This is part of the new dream for the SoccerPlex," said Hanson, who said the future of the facility includes educational and research opportunities about grass fields.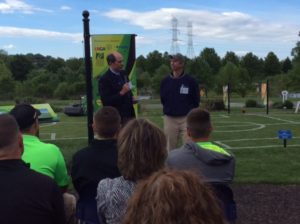 Kevin Morris, the executive director of the National Turfgrass Evaluation Program, and Geoff Rinehart, the exhibit's coordinator, worked with the staff at the Maryland SoccerPlex to make the Grass Roots exhibit a reality in Montgomery County. Morris said a $40,000 grant from the Maryland Department of Agriculture, and about $60,000 from sponsors (in kind donations) helped fund the exhibit.
At the one-acre exhibit, you can take a history walk, play lawn games, learn about the different varieties of grass, or find out what's troubling your lawn.
Did you know that of the top five food crops  – sugar cane, corn, wheat, rice and potatoes – four are grasses? Did you know that one single grass plant can have 387 miles of roots and they may grow as deep as seven feet below the soil service? These are just a few of the fun facts you will learn at this exhibit.
You can visit the Grass Roots display anytime the park is open. For more information, visit the Maryland SoccerPlex's website, here.
Gardeners take note: The @MDSoccerPlex has cut the ribbon on the new Grass Roots exhibit. There's something for everyone here. @mymcmedia pic.twitter.com/U8YXeqyz4J

— Sonya Burke (@SonyaNBurke) May 3, 2017
Maryland Soccer Foundation Board President Brent Hanson on importance of new Grass Roots exhibit and future of @MDSoccerPlex. pic.twitter.com/xrb5EAhMDi

— MyMCMedia (@mymcmedia) May 3, 2017