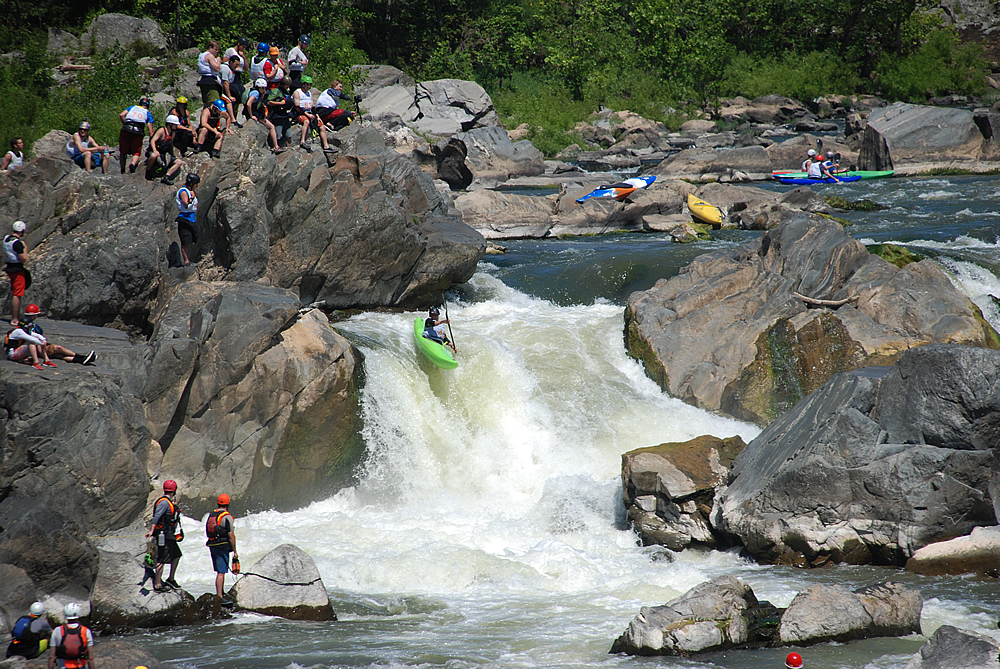 Great Falls Race at Potomac River Festival (PHOTOS)
The 26th annual Great Falls Race took place on July 5 at the Potomac River Festival and what a beautiful summer day it was to watch this competition.
This downriver race is described as a quick, adrenaline-packed descent of 60 vertical feet through the Potomac's spectacular class V+ Great Falls.
On this day, spectators could watch top kayakers from around the nation dash down the falls and compete for the Great Falls Race trophy.
See photos below:
Great Falls Kayak Race, Potomac River – Good Luck to all participants, boaters & bystanders – R & R – Respect the River – #mcfrs standing by

— Pete Piringer (@mcfrsPIO) July 5, 2014