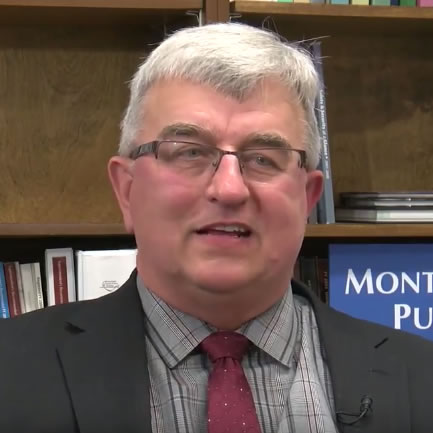 Great Mills Shooting Draws Attention to Montgomery County School Security
As school and police officials weigh the aftermath of a shooting at a St. Mary's high school, local school officials are considering greater security at Montgomery County schools.
News reports say a Great Mills High School student opened fire Tuesday morning, injuring two other students, a 16-year-old girl and a 14-year-old boy. WUSA9 reported that an armed school resource officer returned fire and killed the gunman. The gunman's victims were reported as stabilized or in good condition by NBCWashington.
Montgomery County Public Schools Superintendent Jack Smith said last week that county schools would focus on staffing and physical needs of schools to increase security.
The Great Mills High School shooting comes only days before thousands of people are expected to descend on Washington, D.C., and other cities in a march against gun violence. That march was organized in the wake of the school shooting at Stoneman Douglas High School in Parkland, Florida.
BREAKING: Special Agents from @ATFBaltimore Hyattsville I and II Field Offices are en route to a shooting reported at Great Mills High School in St. Mary's County, Md. pic.twitter.com/V1GzaIpKJN

— ATF HQ (@ATFHQ) March 20, 2018
There has been a Shooting at Great Mills High School. The school is on lock down the event is contained, the Sheriff's office is on the scene additional information to follow.
Parents/Guardians should go to Leonardtown HS for reunification with GMHS students

— SMCPS_MD (@SMCPS_MD) March 20, 2018
We are closely monitoring the situation at Great Mills High School. @MDSP is in touch with local law enforcement and ready to provide support. Our prayers are with students, school personnel, and first responders.

— Governor Larry Hogan (@GovLarryHogan) March 20, 2018
I'm closely monitoring reports of an incident at Great Mills High School in St. Mary's County. My prayers are with the students, parents, and teachers. Please follow instruction from local law enforcement responding on the scene. https://t.co/1zsRh8W7n8

— Steny Hoyer (@WhipHoyer) March 20, 2018
All of Maryland is with the Great Mills High School community as we hope and pray for the best in the face of another apparent atrocity, this one in St. Mary's County.

— Rep. Jamie Raskin (@RepRaskin) March 20, 2018