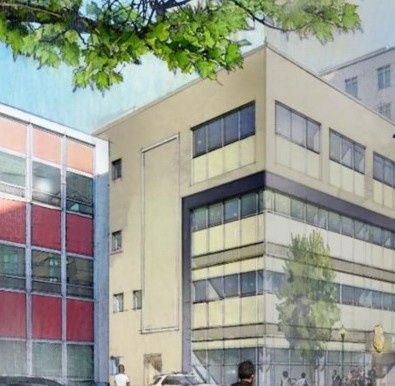 Groundbreaking Ceremony for New Second District Police Station Planned for Wednesday
County officials and members of the Montgomery County Police Department will attend a ground breaking ceremony for a new police station in Bethesda on Wednesday, March 9. The new 2nd District Police Station will be located at 4823 Rugby Avenue.
When the new building opens in 2017, it will replace the old police station that was built in 1961. The old building is currently located on 7359 Wisconsin Avenue.  The new station is part of a public-private partnership between the County and StonebridgeCarras LLC. StonebridgeCarras will design and build the new station.
Montgomery County Executive Ike Leggett, County Council President Nancy Floreen, Councilmember Sidney Katz and Montgomery County Police Chief Thomas Manger will join executives from StonebridgeCarras for the groundbreaking ceremony. The event will begin at 10:30 a.m.
Groundbreaking ceremony for new 2nd District Police Station on March 9 at 10:30 a.m. in Bethesda. See details at: https://t.co/mdMN6MKmdh

— Montgomery County MD (@MontgomeryCoMD) March 8, 2016