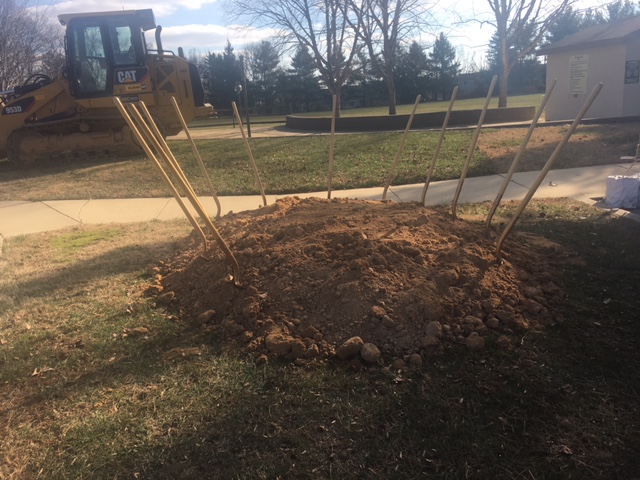 Groundbreaking for Good Hope Neighborhood Recreation Center (PHOTOS)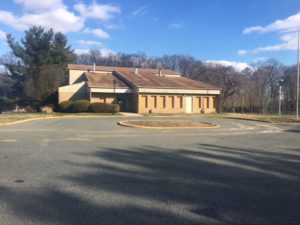 Montgomery County Executive Ike Leggett along with other County Councilmembers joined the Good Hope Community on Dec. 10 for a groundbreaking ceremony for the new Good Hope Neighborhood Recreation Center.
The old building is being replaced because the structural and electrical systems have surpassed their useful service life and does not meet with Americans with Disabilities Act standards.
"We have a facility here that's totally outdated and does not meet the community needs," said Department of Recreation Director Gabe Albornoz. "We're going to be building a brand new state-of-the-art facility that will more than double the size of the existing building."
The new 14,000-square-foot building will be located at 14715 Good Hope Road in Silver Spring. When complete, the building will provide a variety of sports and arts programming for residents of all ages.
"There's a real debt owed to this community. It suffered through a lot and it's under-served in many ways," said Councilmember Tom Hucker. "We've had this rec center that's way past its useful life and has had problems for a long time. It doesn't keep up with the needs of the growing community so it's fantastic that we didn't have just a modest solution but we're going to have a real state-of-the art facility."
The cost of the new facility is roughly $7,750,000 and is scheduled to open in the summer of 2018. The architect is Sorg Architects. The construction company is Keller Brothers Construction
Happening now: Groundbreaking Ceremony for Good Hope Neighborhood Recreation Center @mymcmedia pic.twitter.com/7ONeI7Y1OL

— Mitti Hicks (@MittiMegan) December 10, 2016
Groundbreaking ceremony for Good Hope Community Center @mymcmedia pic.twitter.com/5Zs153vCUL

— Mitti Hicks (@MittiMegan) December 10, 2016