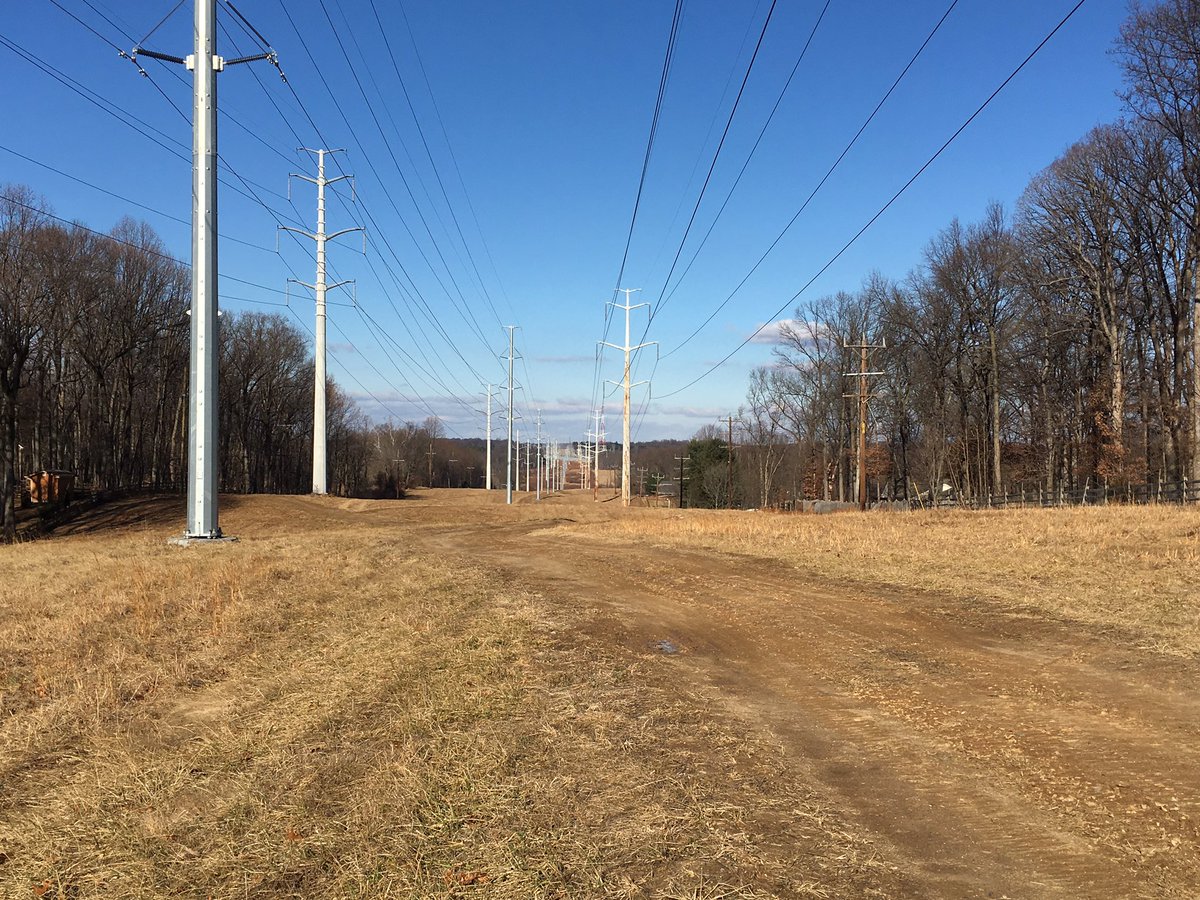 Groundbreaking for New Six-Mile Trail
Montgomery Park officials held a groundbreaking ceremony early Thursday to celebrate the start of construction for a new trail coming to Montgomery County that will connect the Muddy Branch Stream Valley to South Germantown Recreational Park.
Pepco Trail is a six-mile, natural surface, multi-use trail that is being created and maintained through a collaboration between Montgomery Parks, Pepco and the Mid-Atlantic Off-Road Enthusiasts (MORE).  Montgomery Parks will construct and patrol the trail and MORE will maintain it. Pepco is the landowner of the trail, according to a news release.
The total cost of constructing the trail is approximately $185,000, according to Montgomery Parks spokesperson, Melissa Chotiner.
"For years no one believed we could make this happen but the dedicated work of trail advocates and Pepco's commitment to seeing this project through means that bicyclists, hikers, runners and equestrians will have access to six miles of new recreational trails,"  said Casey Anderson, chair of the Montgomery County Planning Board, in a statement.  "These trails will link users to our own parks trail system and other important destinations, including employment centers, shopping and transit. This project sets an example for how community advocates and the public and private sectors can work together successfully and I'm grateful to everyone who played a role in making this project a reality."
Chotiner said funding and weather permitting, residents can expect parts of the trail to be open to the public in May.
We broke ground today on the first segment of a new 13 mile trail from Cabin John to Germantown within the Pepco corridor. An innovative partnership between @MontgomeryParks @PepcoConnect and @more_mtb pic.twitter.com/5lmC4bIo2p

— Mike Riley (@MikeRileyParks) January 26, 2018
Mid Atlantic Off Road Enthusiasts Dave Magill says @MontgomeryParks has. One of best trail systems in US. #MoCoParks pic.twitter.com/aGcfHr2jwP

— Montgomery Parks (@MontgomeryParks) January 25, 2018
And, ground is broken for the new @PepcoConnect Trail. @PepcoConnect owns the land. @MontgomeryParks will build and patrol it, and Mid Atlantic Off Road Enthusiasts members will maintain the six mile natural surface trail. #MoCoParks pic.twitter.com/5RyJ4BWVHG

— Montgomery Parks (@MontgomeryParks) January 25, 2018
@MontgomeryParks @MikeRileyParks says we have 170 miles of trails, and Pepco Trail adds another 13. #MoCoParks pic.twitter.com/an6zoiRJUo

— Montgomery Parks (@MontgomeryParks) January 25, 2018