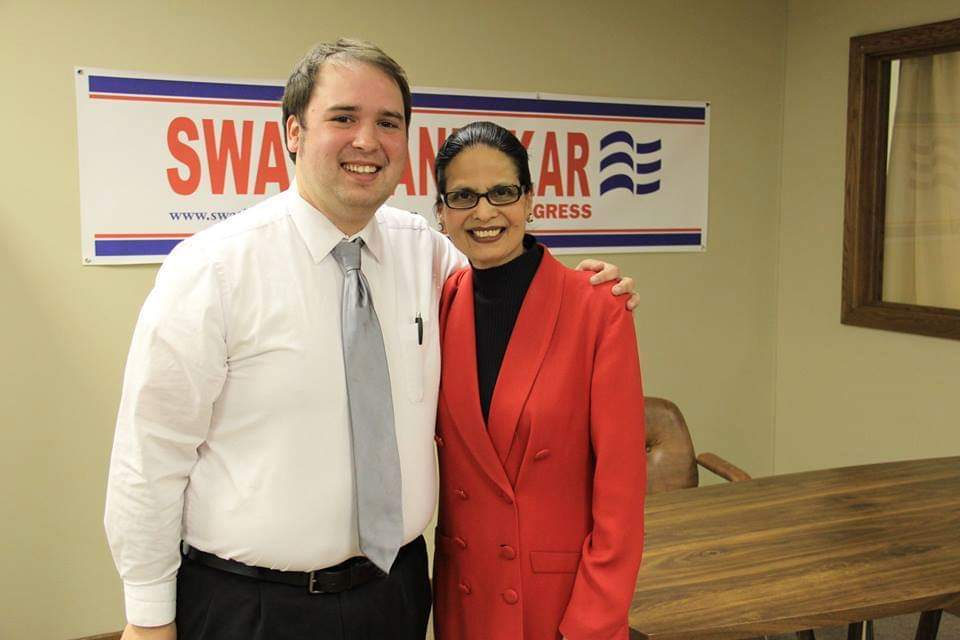 Guest Blog: Candidates Need These Eight Steps to Run for Local Office
Are you a political operative ready to take on a candidate running for local office in 2020? This month's Politics Within Politics blog features a guest post from Jonathon Rowland, CEO and President of Rowland Strategies, who gives women of color candidates eight essential steps to make sure they are prepared to run for local office.
——————————————————————————————————————
By Jonathon Rowland
Recent victories of newly elected women have inspired many other diverse women to run for local office across the country. From city councils to school boards, women candidates are stepping up to the plate to shape their communities. No doubt, these are exciting times where many opportunities open for female political operatives to get on a campaign. But for a local campaign to be successful, there are eight steps your candidate should take before she works with you to launch her campaign. The steps and tips below will certainly help your candidate hit the ground running!
1. Develop Your Message
From day one, you must have a top-line message and a 60-second stump speech to answer the question, "why are you running for office?" You would be surprised how many candidates can't explain why they are running in 60 seconds! Months before you launch your campaign, prospective donors and stakeholders will ask you the same question—and you must be ready with a convincing answer.
Tip: Keep away from cookie-cutter messaging. Speak from the heart and use specific examples and anecdotes. People want to get to know you and your vision, not hear the same old tired messaging. We all know the problems—show us the solutions.
2. Create a Fundraising Plan
To build a competitive campaign and to promote your winning message, you need a strong fundraising program. Start by building your list and identifying individuals and organizations that will support your campaign financially. Emily's List published a fundraising handbook years ago called, "Making the Dough Rise," which provides the basics of fundraising for first time candidates.
Tip: Don't wait until the establishment of your campaign committee to solicit donation "pledges." Start right after you've developed your top-line message. This will allow you to identify donors ahead of time and create a strong fundraising report from the get-go.
3. Establish Your Win Number
Any successful organization—whether it be private, non-profit, or political—has goals and a solid plan to achieve them. Your campaign should be no different. Find out how many votes you need to win and then establish a game plan for getting there.  Look at the election results from past races to gauge voter turnout, prioritize precincts, and establish turnout goals on a micro level.
Tip: Identify your base precincts. This could be a neighborhood that you've lived in or a school district you've taught in. Or any area that gives you a personal tie to the voters that your opponents don't have.  
4. Create a Field Plan
How many volunteer shifts will it take to talk to everyone you need to? Do you have the budget to hire a volunteer coordinator or a field director? How many doors can you knock on? How many phone calls can you make? These are questions you should be asking months before you announce your candidacy. In many local races, you can easily knock on every door in your district or town. Despite all the different ways to communicate with voters, face-to-face conversations are still the most effective. Have a plan to maximize your field presence.
Tip: Local campaign volunteers can be hard to come by and many times you won't have enough volunteers for your Get Out The Vote (GOTV) efforts. Consider hiring some help from a reputable canvassing firm to bolster your GOTV efforts.
5. Have a Website
If you're not on the internet, you don't exist. Even worse, if you don't have an online presence by launch day, then people will click on whatever URL links that show up when they search your name in a search engine, which is not ideal.  Web design can be a long process, so don't fret about having your website completely built out. A simple but engaging website with an email sign up, donate button, and short biography will suffice.
Tip: Make sure your website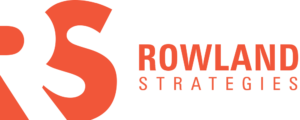 is mobile responsive! At the end of 2018, we discovered that 63 percent of website traffic occurred on a mobile device. At Rowland Strategies, we develop clean, engaging and mobile ready websites.
6. Select a CRM and Create Procedures for Data Integrity
Data collection and data integrity are the lifeblood of a campaign. It helps to shape your strategy, allocate campaign resources, build your volunteer base, and refine your messaging. One of your largest data collection days will be launch day and your campaign needs to be ready. Make sure you have a customer-relationship management platform picked out already and have procedures in place to handle operations such as volunteer sign-up sheets. The worst scenario you want to avoid is finding sign-up sheets you never did data entry for several months later!
Tip: Train your volunteers to practice the basics of data integrity when they are out in the field or at an event! Poorly trained volunteers can lead to "data pollution," which could throw off your campaign operations.
7. Prep your social media accounts
Having a social media presence is another must in today's political environment. Make sure your campaign has established Twitter and Facebook accounts ahead of time. (You can keep them private until you're ready to launch!). Some candidates like to use their personal Twitter account as the campaign account. If you do, make sure to scrub personal information.
Tip: Use a nice clean head shot for a profile photo. It's worth the investment to hire a professional photographer. While you're at it, have the photographer take other photos of you at local landmarks, engaging with people, and knocking on doors. You can use these photos later for your mail campaign and other creative assets.
8. Plan to Run Digital Ads
More and more voters are engaging on digital platforms and you need to be where the voters are. Prepare a social media acquisition campaign to help you quickly build your email donor and volunteer lists. It will also help raise awareness about your campaign. Not everyone will answer the phone or open the door to hear your message, so consider investing in a digital program to expand your reach.
Tip: Your official campaign launch will be one of your biggest days. Make sure to invest in search engine optimization to ensure people Googling your name can easily find your campaign website.
BONUS STEP: Create a Brand Identity
This is something that gets skipped over by a lot by candidates running for local office. Don't skip brand identity. The return on investment from building your brand is well worth the time and it's a relatively modest financial investment. For first time local candidates, name identification is huge, and having a recognizable logo/brand goes a long way. Make sure your logo is clean, engaging, and simple.
Tip: When you send your logo to vendors it should be in a vector file (.ai or .eps) format so it won't get pixilated or stretched.
Which of these steps do you think is the most important for a political campaign? Let us know on Twitter: @PoliticsWithin, #PoliticsWithin