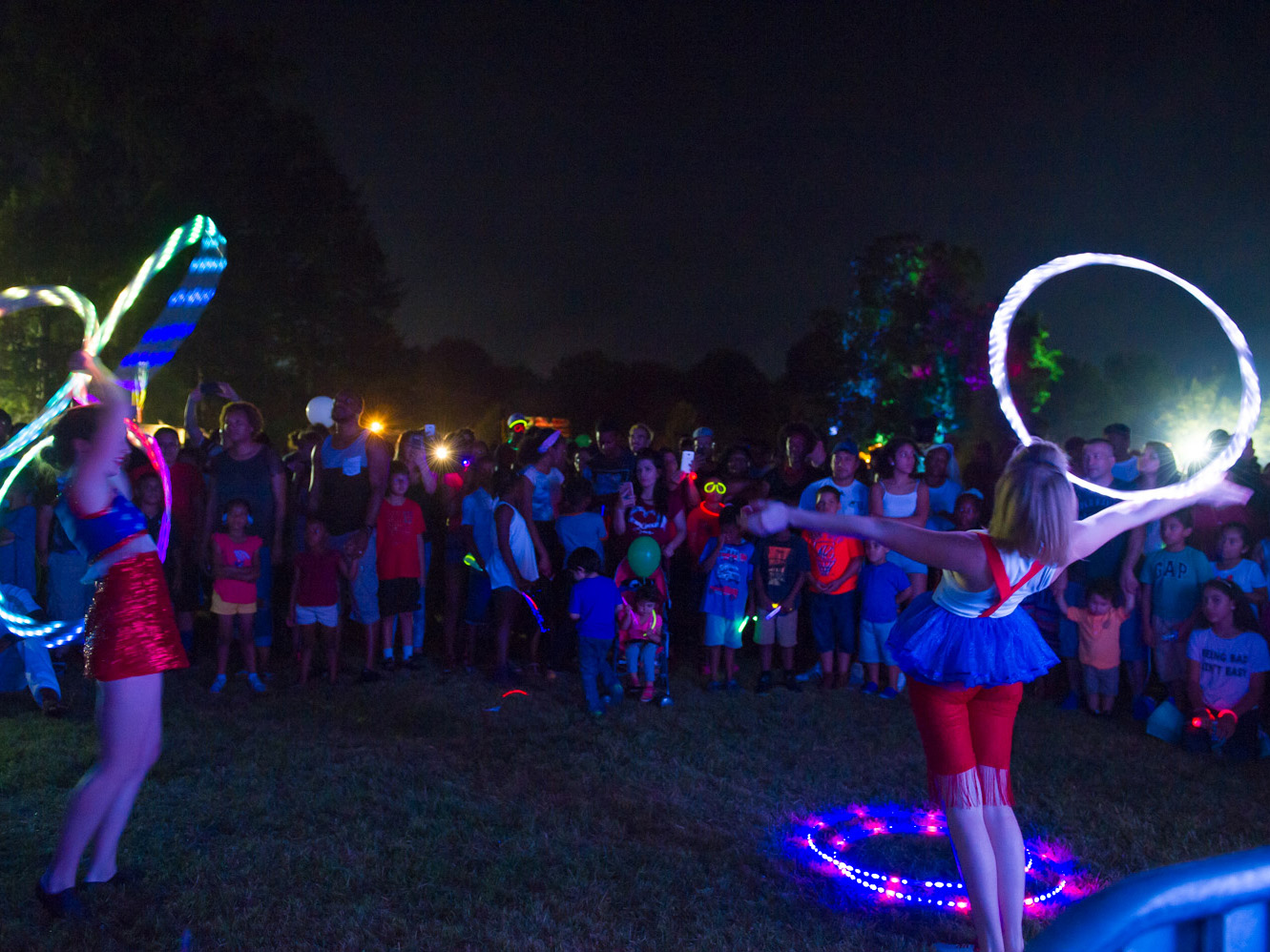 Ten Summer Festivals in Montgomery County
After too much winter and too little spring, summer is finally here!
The towns of Montgomery County are welcoming the season with festivals over the months of May and June.
Beallsville 
MudFest, 12 -4 p.m. Saturday, June 23 at Woodstock Equestrian Special Park will feature Mud Holes, Mud Slides, Mud Pies, music, food and drinks. Pre-register here.
Town of Chevy Chase
Centennial Celebration 1 p.m. – 6 p.m. Sunday, June 3, will start with a Trolley tour of the town's gardens, followed by kids activities and a reception in the Town Hall.
Dickerson
Field & Fiddle 4 – 8 p.m. Saturday, June 23, at Madison Fields features live music, food, wine and beer, and local artisans.
Gaithersburg
SummerFest, 5 p.m. – 11:30 p.m. Saturday, June 30, at Bohrer Park at Summit Hall Farm will feature fireworks, a SummerGlo after party, live music and great food.
Glen Echo
Washington Folk Festival, noon – 7 p.m. Saturday and Sunday, June 2-3 at Glen Echo Park expects over 10,000 to attend. The popular event will feature song and dance performances from all over the world, representing the rich and diverse culture of the area. The event also has dance workshops, crafts, storytelling and carousel rides.
Rockville
Hometown Holidays Music Fest, noon – 10 p.m. Saturday, May 26; 10 a.m. – 10 p.m. Sunday, May 27; and 9 a.m. – 10:30 a.m. Monday, May 28 will feature over 30 bands, the Taste of Rockville event, yoga and a Memorial Day ceremony.
Sandy Spring
Strawberry Festival, 10 a.m. – 5 p.m. Saturday, June 2; 11 a.m. – 4 p.m. Sunday, June 3 features two stages for live music, activities for young and old, beer and wine garden, and strawberry shortcake.
Silver Spring
Silver Spring Blues Festival, 10 a.m. – 10 p.m. Saturday, June 16 is an all day blues block party with two stages for live music, vendors, crafts, and food.
Somerset
Summer Kick-Off Party, noon – 2 p.m. Saturday, June 16, will feature refreshments and a brief program.
Poolesville
Friday on the Commons Summer Carnival, 3:30 p.m. Friday, June 17, on Whalen Commons will feature a lip-sync battle, a farmers market, inflatables, kids activities and local food vendors.