Happy Hour Social to Kick Off Silver Spring Restaurant Week
Montgomery County residents will have a chance to taste 25 of Silver Spring's "top" restaurants at a week that promises flavors and new tradition on Sept. 8 to 13.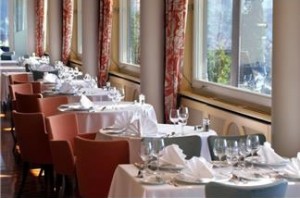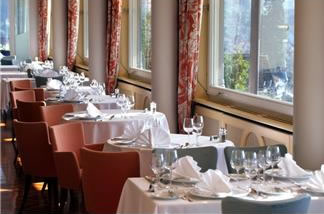 But before that, Montgomery County Councilmember Tom Hucker and Maryland Comptroller Peter Franchot are scheduled to host the Happy Hour Social- an event to kick-off the upcoming Silver Spring Restaurant Week today at 5 p.m. at A.G. Kitchen in Silver Spring.
"Downtown Silver Spring continues to grow as one of this area's best places for dining and entertainment, but there are still many people who have yet to discover the variety and quality of our restaurants. Diners who come here, and restaurant critics, heap praise on our dining choices, and now, at these great prices, people will have even more incentive to either come to downtown Silver Spring for the first time or for regular Silver Spring diners to try restaurants at which they have not yet dined," Hucker said on a news release.
Hucker initiated the effort to help county residents discover some of the "area's best dining establishments."
According to a news release, during Silver Spring Restaurant Week, participating restaurants will offer two-course lunches for $12 and three-course lunches for $17. Two-course dinners will be available for $17 and three-course dinners will be offered for $27.
Hucker also said organizers expect additional restaurants to be added to the list.
Below find the local eateries participating in the new tradition:
8407 Kitchen Bar (8407 Ramsey Ave.);
All Set Restaurant & Bar (8630 Fenton St.);
A.G. Kitchen (931 Ellsworth Drive);
Abyssinia (8221 Georgia Ave.);
Austin Grill (919 Ellsworth Drive);
Bete Ethiopian Cuisine & Café (811 Roeder Rd.);
Fuddrucker's (819 Ellsworth Dr.);
Jackie's Restaurant (8081 Georgia Ave.);
Kin Da (6923 Laurel Ave. in Takoma Park);
La Malinche (8622 Colesville Rd.);
McGinty's Public House (911 Ellsworth Drive);
Middle Eastern Cuisine (7006 Carroll Ave. in Takoma Park);
Mix Bar and Grille (8241 Georgia Ave.);
K's Restaurant & Barrel Bar (9201 Colesville Rd.);
Mulu Ethiopian Restaurant (7833 Eastern Ave.);
Olazzo (8235 Georgia Ave.);
Pacci's Neopolitan Pizzeria (8113 Georgia Ave.);
Pacci's Trattoria & Pasticceria (6 Post Office Rd.);
Republic (6939 Laurel Ave. in Takoma Park);
Roscoe's Neopolitan Pizzeria (7040 Carroll Ave. in Takoma Park);
Scion Restaurant (1200 East-West Highway);
Sligo Café (923 Sligo Ave.);
The Society Restaurant & Lounge (8229 Georgia Ave.)
The Urban Winery (949 Bonifant St.).