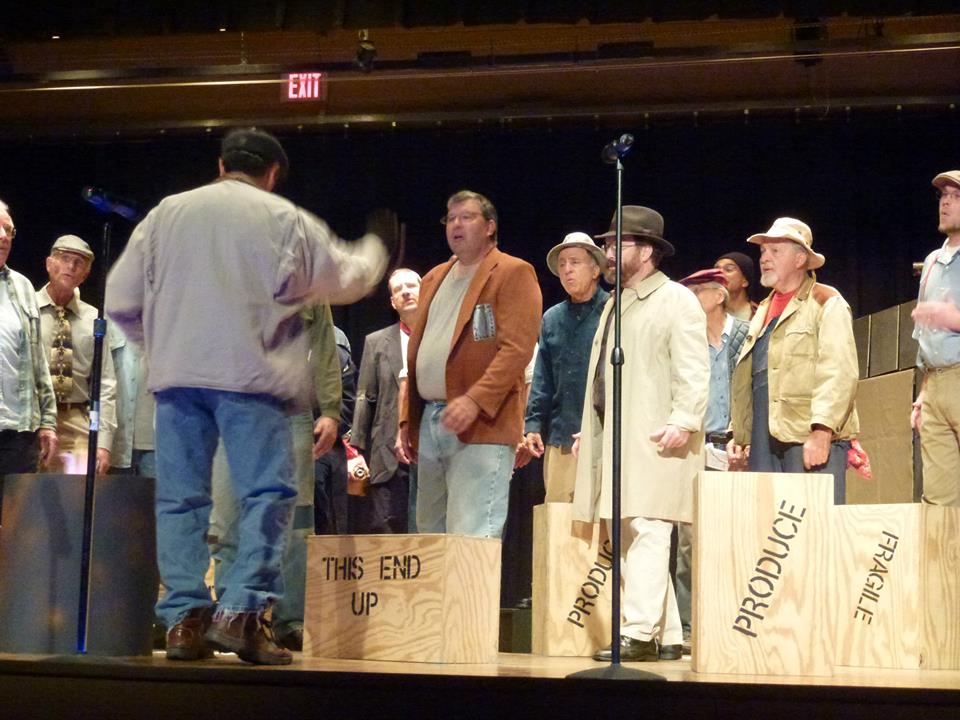 Harmony Express Annual Show a Winner
I've been neglecting this blog of late, under the pressure of other business.  Just can't keep up!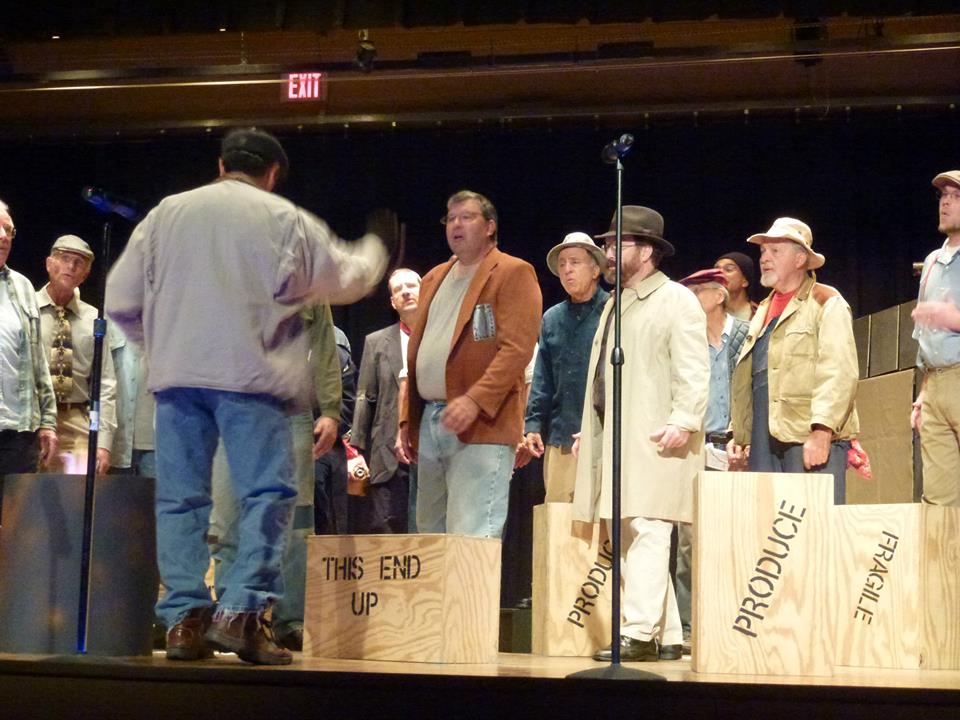 I'm happy to say that Harmony Express' Annual Show, given in matinee and evening sessions at Leisure World was (a) a lot of work and (b) a great success.  Our men sang well both in costume as Depression-era hobos, and in tuxes on the risers.   During the skit, we told many crummy jokes, and the audience laughed at all (well, most) of them.  An example of the humor: Question: "Why did Mozart miss his music lesson?"   Answer: "Because his teacher was Haydn!"  Another example: One hobo gives a stock market report to his friends, sharing that "Helium was up, feathers were down, paper was stationary, and diapers were unchanged."  Read that line again; it's kinda cute.
The chorus has been growing rather rapidly, which gives us good hope for the future.  Harmony Express gained six new members in 2014, with another one or two aiming to complete auditions by the end of the year.  The latest recruits are 15 and 35 respectively, and a 25-year-old young man has started attending rehearsals.   I wonder if the exploding popularity of a cappella singing groups on college campuses is having a healthy effect on the barbershop world.  Learning to sing in unaccompanied harmony isn't easy, and barbershop harmony is among the most challenging of all to master.  It gets into your blood.
I am now working to organize a series of concerts next summer than will include performances by a number of local quartets and choruses.  More on that later….