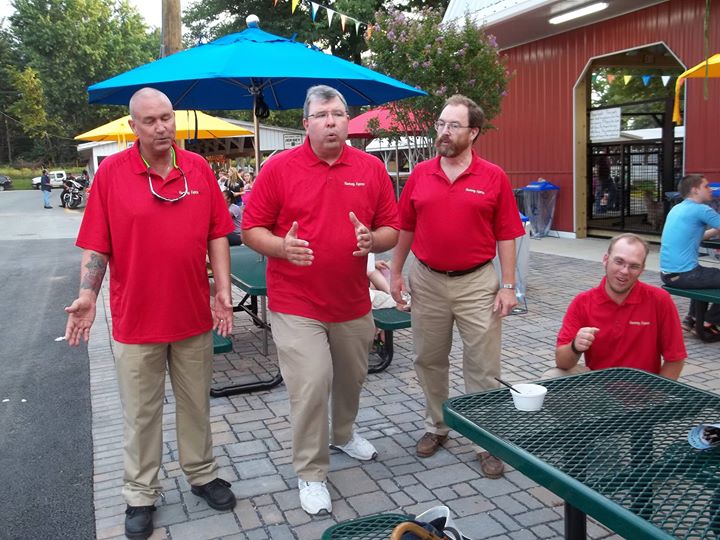 Harmony Express Summer Performances
Harmony Express will be doing its a capella-in-the-barbershop-style thing at several community festivals this summer. Everyone within the sound of this blog is invited to come see if we really exist, and are really as good as I make us out to be!
First up is Kentlands Day on Saturday, May 3.  We kick off the parade at 9:45 a.m. in Market Square, then become "wandering minstrels" throughout the day, singing for folks wherever we find them on the festival grounds.  One of our two fine registered quartets, the Glen Echoes, will entertain in the afternoon.  The quartet has a broad repertoire of old and new favorites—it's not just Sweet Adeline any more—developed over 17 years of quality performances.
Harmony Express will also wander as minstrels at Art Hop in Takoma Park the very next day, Sunday, May 4.  It's a faraway location with a very different vibe–but we want to be known and loved all around Montgomery County.
The chorus and its quartets next appear at the Celebrate Gaithersburg festival on Sunday, June 8, doing a show on the Community Stage at 2 p.m.   Wandering minstrels that day as well?  Have to wait and see; we're in negotiations at present.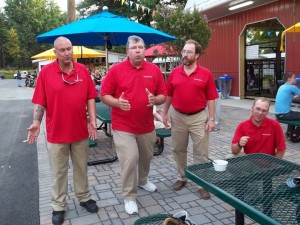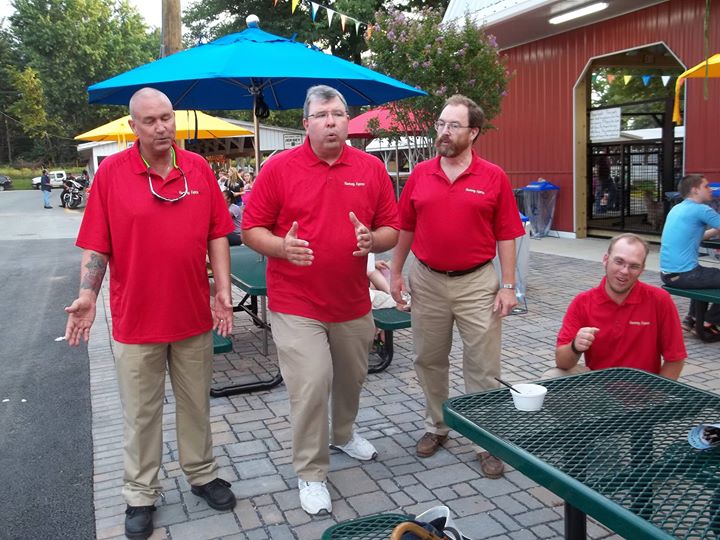 The final summer appearance—set of appearances, really– is both the most demanding and the most fun of the 2014 season.  The accompanying photo shows one of our strolling quartets—aka wandering minstrels—at the Montgomery County Fair last August.  We'll be back in force this year, giving formal shows twice on Tuesday, August 12–at the Heritage Building at 9:30 a.m., and on the Pepco Stage from 12:30 to 1:30 p.m..  We will also roam as quartets or larger groups for a couple of hours each day of the Fair's run, adding our musical bit to the celebration.  Listen for us whenever you're at the fairgrounds!