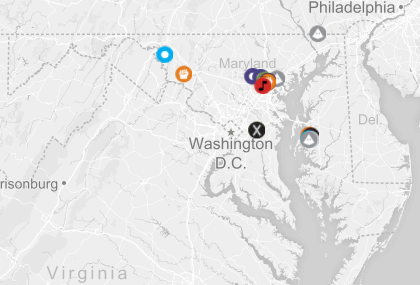 Hate Groups Are on the Rise, According to SPLC
The number of hate groups are on the rise, according to a map designed by the Southern Poverty Law Center (SPLC).
The report shows that in 2017, a total of 954 hate groups were reported which is up from 917 in 2016.
In the state of Maryland, 19 hate groups were reported in 2017 an increase of one from 2016.
Within the white supremacist movement, neo-Nazi groups saw the greatest growth, according to the SPLC. Anti-Muslim groups rose for a third straight year and Ku Klux Klan groups fell from 130 groups to 72.