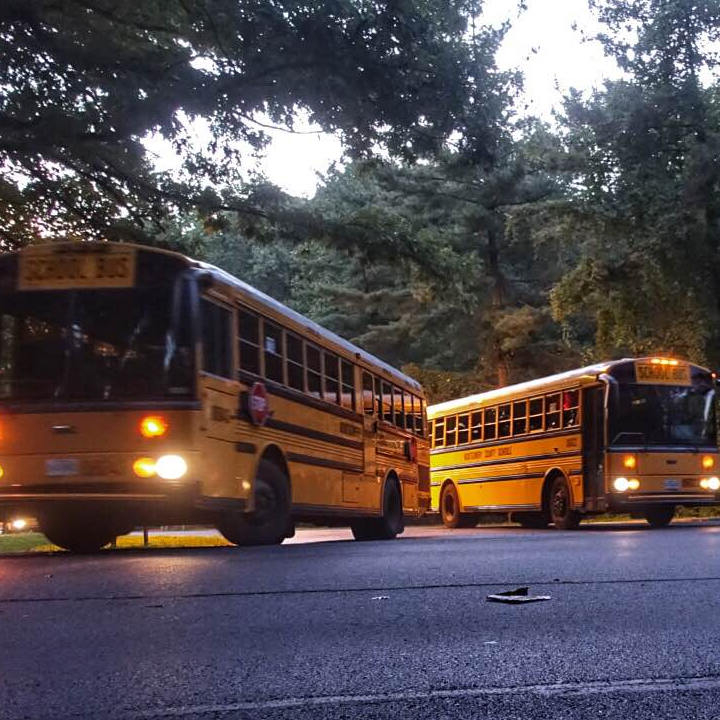 Headlines from the 2018-2019 School Year
With today being the last day of school for Montgomery County Public Schools students, MyMCMedia looks back at the headlines from the 2018-2019 school year.
The year was marked by the assault scandal at Damascus High School, and a number of hate incidents.
MyMCMedia coverage included a number of student achievers, whether they were excelling in the National Spelling Bee or winning big scholarships.
September
First Day of School Arrives in Montgomery County
More Than 160 School Buses are Passed Illegally Every Day in Montgomery County
October
MCPS Reports Greater Diversity Among New Teacher Hires
November
Update: Three Damascus High Students Charged for Hazing Incident
December
Springbrook High Student Arrested for Bringing Unloaded Handgun to School, Police Say
Stanley Cup's Tour of D.C. Area Makes Stop at Gaithersburg High
January
Richard Montgomery Confirms Two Hate Crimes in One Month
February
Navarro Calls on MCPS to Rename Lee Middle School
Churchill Principal Reveals Incident Involving N-Word Passes
After 45 Years with Good Counsel, Pat Bates Announces Retirement
Three Montgomery County Students Selected to Attend NAACP Image Awards
Bethesda-Chevy Chase High School Pays Tribute to Teenagers Killed by Guns
March
Student Discovers Swastika in Bathroom at Bannockburn Elementary School
South Lake Elementary Principal Named Award of Excellence Winner
School Board Makes Principal Appointments
Hundreds of Students March to Capitol Hill to Protest Gun Violence
April
Community Members Divided Over Montgomery School Boundary Analysis
Churchill Student Hospitalized After Vaping THC
MCPS Graduation Rate Decreases for the Third Year in a Row
Elrich Pledges to Fully Fund Schools Budget
Toxicity Pop-Up Museum Navigates Complicated Lives of Teens
Hallie Wells Educator Receives MCPS Teacher of the Year Award
Whitman Students Post Blackface Photo, Use N-Word in Description
Clarksburg High Senior Gets Accepted Into Several Ivy League Schools
May
Fifteen MCPS Students Awarded Corporate-Sponsored National Merit Scholarships
Council Passes Bill to Lower Lead Levels in Schools Drinking Water
Richard Montgomery, Churchill Students Named Presidential Scholars
'Work Hard and Dream Big' – Poolesville Grad Makes History at Yale
June
MoCo's Most Famous: Montgomery College President Dr. DeRionne Pollard