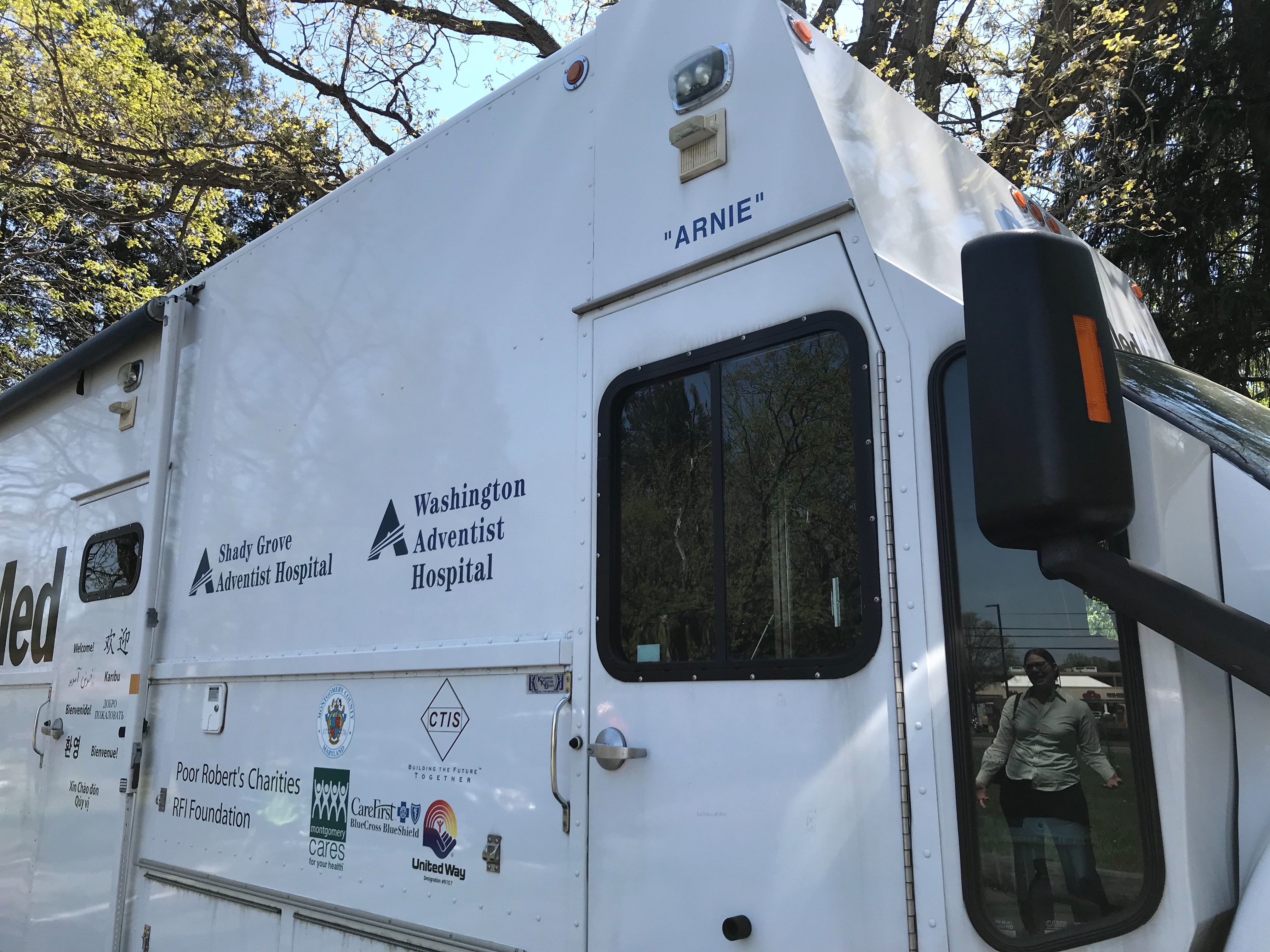 Health Center for Uninsured Residents is Celebrating 50 Years in the Community
With an estimated 70,000 people living in Montgomery County without health insurance, MobileMed is a local nonprofit helping to fill the access to healthcare gap.
For the last 50 years, staff at MobileMed has provided underinsured and individuals without health insurance with quality health care.
"There are health disparities in this county," said Peter Lowet, executive director for MobileMed. "The socioeconomic barriers for thousands of people are very real as well as the cultural barriers."
MobileMed has seven primary care sites throughout the county including a few locations where the mobile van is parked.
"We really want to deliver primary care, arrange for the lab and x-ray services that patients need, and arrange for specialty referrals," Lowet said. "We also integrate behavioral health which is so important to our population to make sure that it is really part of the primary care experience."
MobileMed has served more than 4,000 patients this year alone.
"This service is very important," said Ruby Sears, medical assistant for MobileMed. "We provide medications, labs, and most of the things are free."
According to staff, people can qualify for low co-pays by documenting their income on a sliding scale.
"We have never turned down anyone in our 50 years for the inability to pay," said Lowet.
The MobileMed staff is multilingual; they offer services in Spanish, French, Farsi, and more.  For more information about their services or getting involved to volunteer, click here.