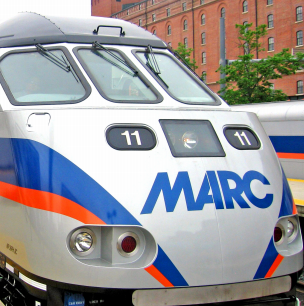 Hearing Set on Germantown, Boyds Rail Commuting
Montgomery County residents are invited to ask questions and express their concerns about rail commuting in the areas around Germantown and Boyds.
The County Council will convene a public hearing 7:30 p.m. Tuesday for the MARC Rail Communities Sector Plan around the stations in those two communities.
Anyone wishing to speak must sign up online by 10 a.m. Tuesday. The hearing takes place in the Third Floor Hearing Room in the Council Office Building in Rockville.
You can view the Planning Board Draft of the MARC Rail Communities Sector Plan here.
The MARC Rail Communities Plan, launched in 2016 and approved by the Planning Board in 2018, evaluates land use, zoning, design and access conditions at the Maryland Area Regional Commuter (MARC) stations in Boyds and Germantown.
The plan builds on the recommendations of the previous 1985 Boyds Master Plan, 1989 Germantown Master Plan and 2009 Germantown Employment Area Sector Plan.
Plan recommendations aim to improve the transit station areas in Boyds and Germantown according to four principles:
Connect the Boyds and Germantown station areas to their respective communities. Recommendations include reduce cars headed to the station each day by improving the pedestrian and bicycle environments, expanding public transportation options and managing roadways to minimize traffic backups and congestion.
Renew the Boyds and Germantown station areas by encouraging reuse of existing structures and design of infill projects that reflect the scale and character of their historic surroundings.
Preserve the historic character of Boyds and Germantown and interpret the shared history and historic resources of the communities to strengthen their identity and sense of place.
Sustain the area's natural assets by protecting and enhancing tree canopy and water resources and adapting the built environment to manage storm water runoff.
Learn more about the MARC Rail Communities Sector Plan.
For more information, contact lead planner Roberto Duke at tel. 301-495-2168 or Roberto.Duke@montgomeryplanning.org.