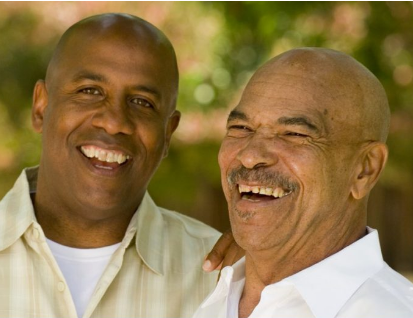 Heart Health and More To Be Discussed During 'Brother 2 Brother' Seminar
The month of June is celebrated as Men's Health Month across the country and to raise awareness on preventable health problems among men and boys, the African American Health Program (AAHP) Montgomery County will host an event titled, "Brother 2 Brother," on  June 12 at the Montgomery Hills Baptist Church, 9727 Georgia Ave., in Silver Spring.
The goal this event is to raise awareness for African American men, who have the lowest life expectancy and lowest health statues compared to women and men of other races, according to a news release. 
The topic for Tuesday's seminar will be cardiovascular health where health experts will talk about  high blood pressure, obesity, diabetes, and other health conditions that affect the heart and how to lead better lives.
The seminar begins at 7:00 p.m.
AAHP invites Black men in #MoCo to attend tomorrow's #Brother2BrotherTalk on cardiovascular health, 7-9 pm, Montgomery Hills Baptist Church. pic.twitter.com/Jy3qG3EB7r

— AAHP (@aahpmoco) June 12, 2017
According to @American_Heart, 63% of Black men are overweight or obese. #MoCo, let's change that! #Brother2BrotherTalk TOMORROW, Tues, 6/13

— AAHP (@aahpmoco) June 12, 2017
We'll discuss how #highbloodpressure, #obesity, #diabetes, and other heart-related health conditions can be overcome.

— AAHP (@aahpmoco) June 12, 2017