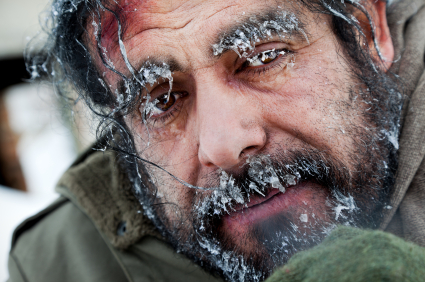 Help the Homeless: Shelter Prepares to House Over 200 Men During Winter Storm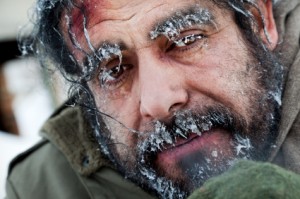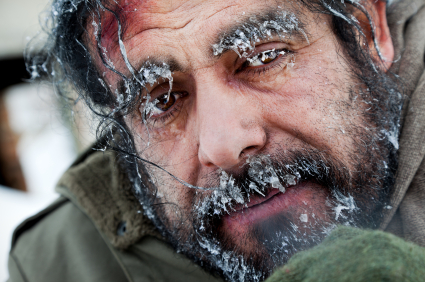 UPDATED The Montgomery County Coalition for the Homeless (MCCH) is prepared to house over 200 men at its emergency shelter during the snowstorm that is forecast to impact our area on Friday and Saturday.
On Monday night, which was one of the coldest nights of the winter season, the shelter housed 189 men at its location on East Gude Drive in Rockville.
Debbie Ezrin, the MCCH director of development and communications, said she expects this weekend's potential blizzard may increase that count.
According to Ezrin, the shelter has the capacity to serve 235 men every night, and during the winter season men can just walk in from the street to find a safe place to stay.
Because of the cold weather's impact on our county's most vulnerable residents, MCCH is asking the community for donations to help support the shelter during this busy month. The shelter does not have a food preparation kitchen, so prepared meals that just need reheating are requested.
Some of the other items and clothing the shelter can use right now, include:
Coffee, tea, sugar and creamer
Milk
Cereal
Bottled Water
Granola Bars
Sandwich bread
Canned tuna
Bagels and cream cheese
Canned soup
Canned vegetables and fruit
Frozen lasagna
Frozen vegetables
Paper plates, cups and bowls

Plastic silverware

Toilet paper

Tissues

Paper Towels

Winter jackets

Winter boots

Hats and gloves

Thick socks

Long underwear

Ice Melt

Hand held can openers
You can drop off donations, 24/7, at the front counter at 600A East Gude Drive in Rockville. You can also donate online, here.
Ezrin said the shelter really relies on the community's help to minimize expenses. She said last year, over 101,000 meals were prepared by 4,000 volunteers.
"We are well prepared with the support of our community to help the county's most vulnerable residents during this storm and throughout the year," said Susie Sinclair-Smith, MCCH's executive director. "We have contingency plans in place to ensure our shelter is properly staffed and has ample supplies to support our clients until the storm passes.
The shelter serves all men in the county aged 18 and over.
You can find out more, here.
#Blizzard Alert – Help Us Prepare! https://t.co/OZqtkZdvGn pic.twitter.com/zpmJSeGNn2
— MCCH (@MCCHMD) January 20, 2016