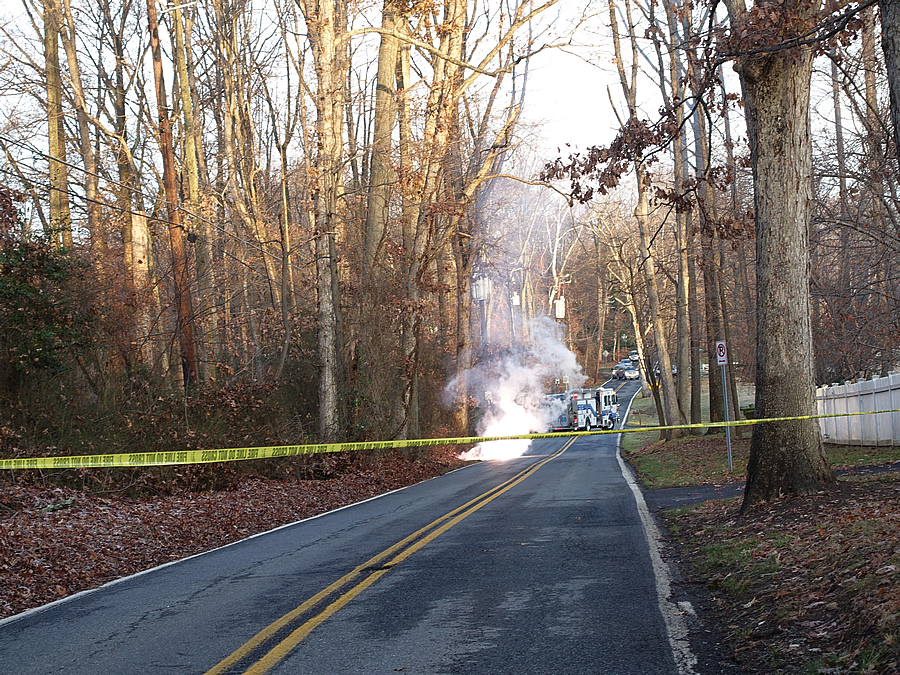 Here's What to Do If You See a Downed Power Line
Friday's heavy wind gusts have resulted in power outages and damages across Montgomery County including downed power lines which can be dangerous, according to Pepco Spokesperson Marcus Beal.
"When you have wind gust like this, they can cause trouble with overhead lines and equipment," he said.
Since the National Weather Service predicts that the winds will continue into Friday evening, Beal said Pepco is expecting additional damage and power outages.
"We want to remind customers that if you see a wire, assume that it's energized," Beal said. "Call for help and report it."
People should avoid touching the downed line with with their hands or any other objects and should also avoid touching objects or anyone who is contact with a power line that is down.
If your driving and come across a power line, drivers should stay in the car because the ground around the car be energized.  People should turn on an alarm or horn and dial 911 for help.
"We have prepared for this weather event," Beal said.  "We have all hands on deck and we want to ensure the safety of our customers and crews."
For more information, click here.